Updates review from October 27, 2016
Arbitration Summary; Copying of Details; 2016 Import and Export Data
We have updated the arbitration section, made copying of details easier and introduced the 2016 import & export data of companies.
Arbitration
You can learn more about recently updated Arbitration section here. Cases statistics and search filters were added then. Now, we are glad to present the preview panel and summary.
We made the panel simpler, but preserved its informative value. Go to the lists of active and finished cases and click on the case name in order to see the panel.
We highlighted the key points for your convenience: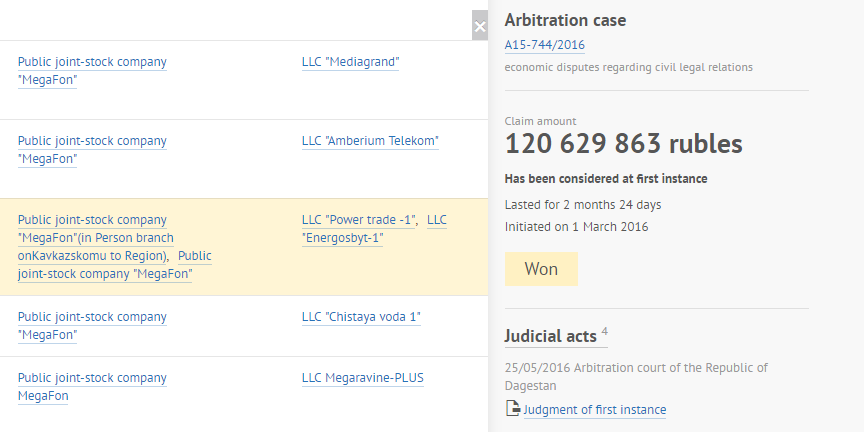 This will help you to decide whether a certain case record is worth viewing in detailed mode.
We also added summary of company's financial situation, which is located right under the company statistics: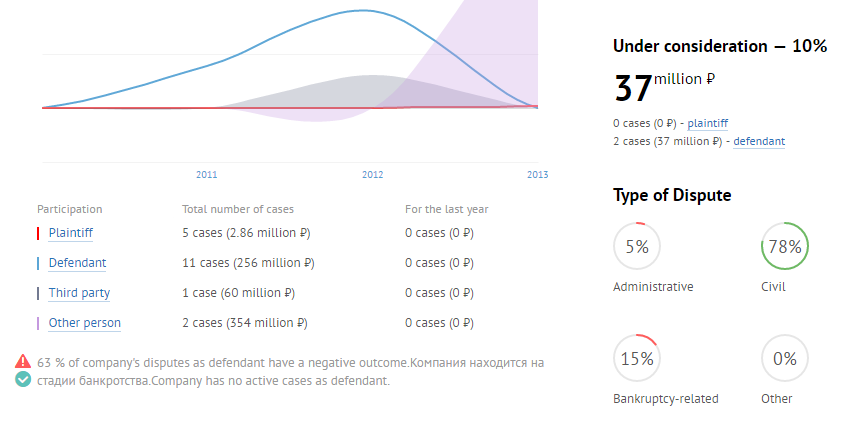 Currently, summary feature is not available for all companies, but we are working on it.
Details
You can copy them with one click!
Just click on company's TIN, OGRN, KPP or OKPO number to do so: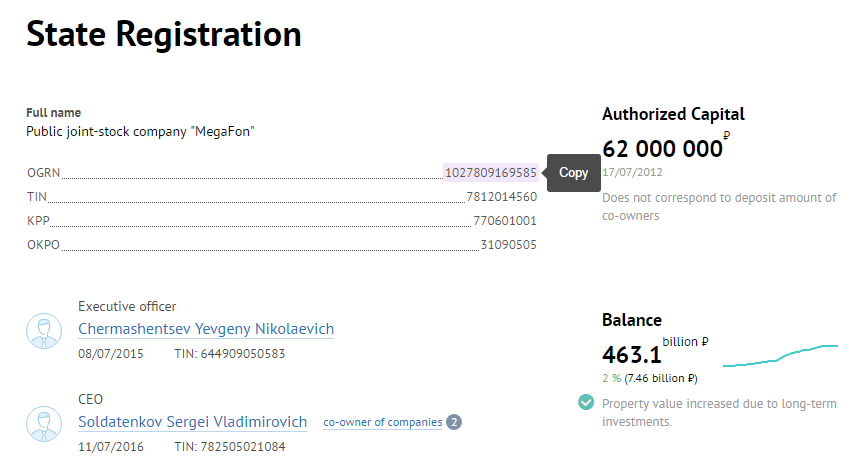 This way it will be copied to your clipboard and you will be able to insert this data in any letter, document, Skype chat, etc. using the Ctrl+V shortcut.
This also works for OKATO codes on the State Registration page.
Import and Export
We have added the 2016 import and export data of companies.
The information can be found in the "Foreign trade" section, under the "Export data according to research" and "Import data according to research" tabs: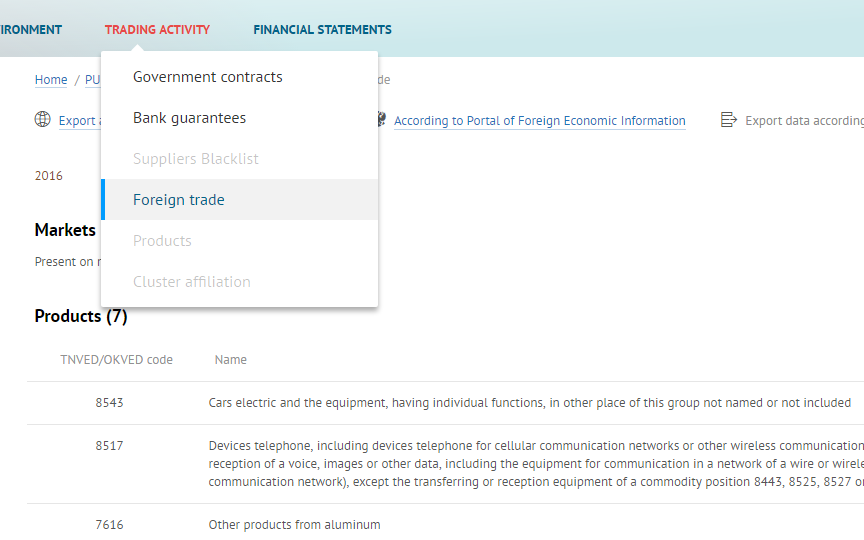 We will see you in November,
The Seldon.Basis Team