Overview of updates from April 5, 2018
Leasing
New section with lease information; public procurement details in regular company report.
Leasing Section
Information on lease agreements concluded by companies has been introduced in Seldon.Basis. Check whether a company acted as a lessor or lessee in the Leasing section (under the Legal Framework tab):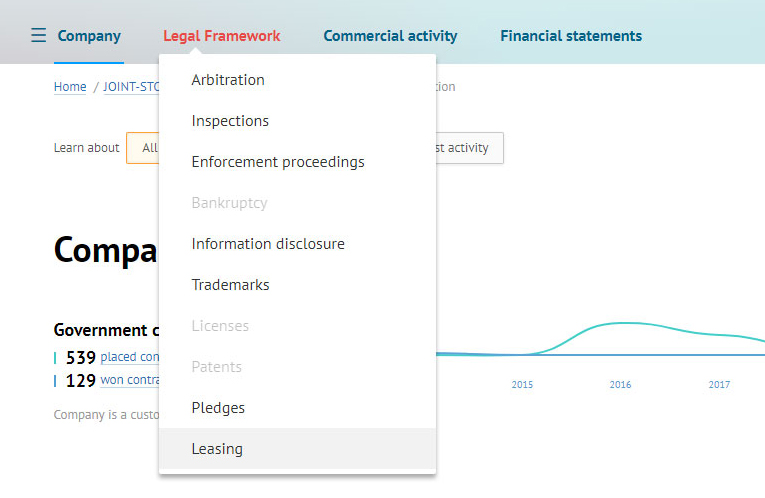 Have a look at the new section on the JSC VTB Leasing page: There is a graph that shows the dynamics of lease agreement conclusion and a pie chart that displays lease asset statistics. Use this data to quickly assess a company's activity.
Click on dropdown lists to see detailed information on published notices and the parties involved: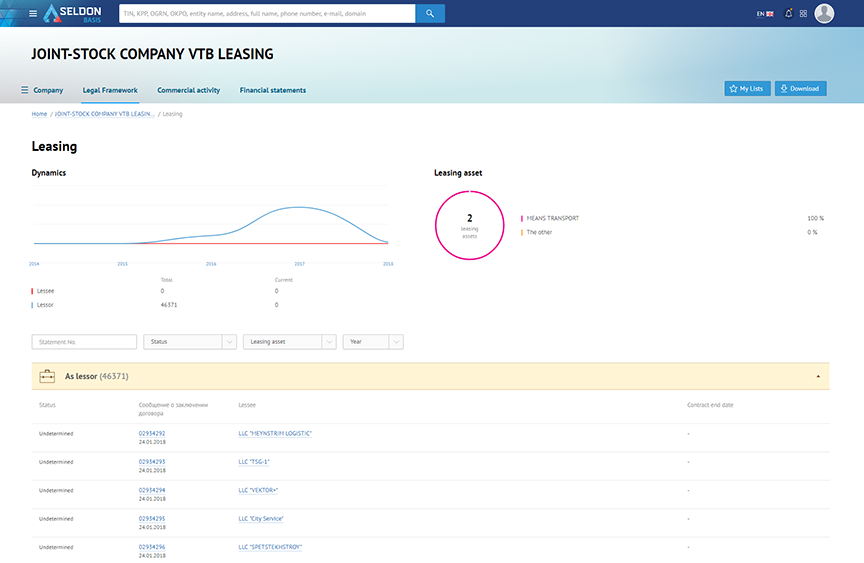 Public Procurements in Regular Report
There are two types of company reports that Seldon.Basis users can export. The detailed report contains information on a company's participation in public procurements, which is now available in the regular report as well: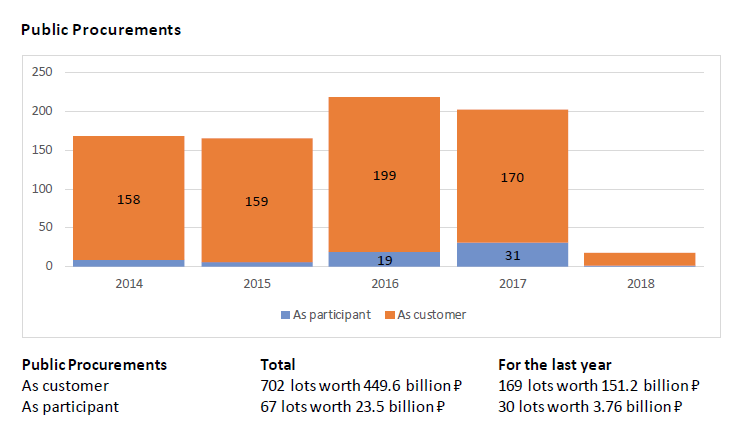 Exporting a company report is easy: click on the Export button in the upper section of a company page and adjust the report settings.
Best regards,
Seldon.Basis Team