Updates overview from June 7th, 2018
Companies of Ukraine
We have added Ukrainian companies to Seldon.Basis and improved the Tracking section performance.
1,600,000 Ukrainian Companies
Read the previous update posts about companies from Belarus, Kyrgyzstan and Kazakhstan.Seldon.Basis keeps expanding! This time we have added the details of over 1.5 million companies from Ukraine to our database: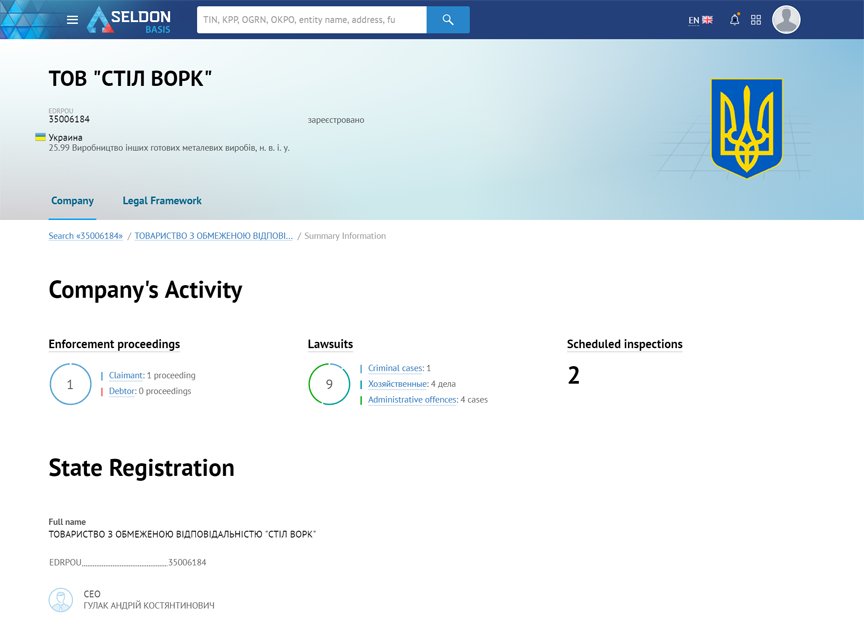 Use this data to find foreign business entities of interest or conduct due diligence.
Go to the Ukraine section via the left-hand menu to get access to this data. You can search companies by EDRPOU (legal enity) code or company name: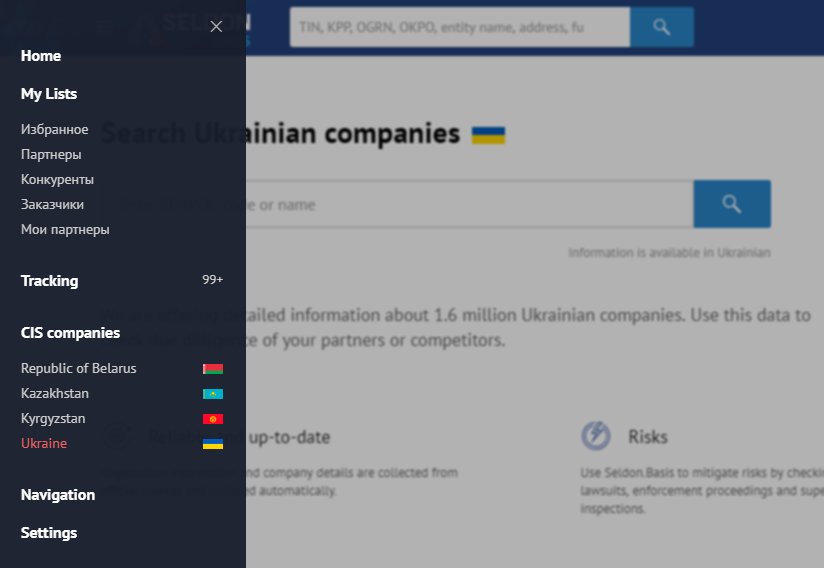 Advanced subscription is required to view this data: Russia and the CIS. All company details are displayed in Ukrainian.
Improved Tracking Section Performance
We have worked hard to make it load even faster! Use this feature to monitor the activity of companies you are interested in: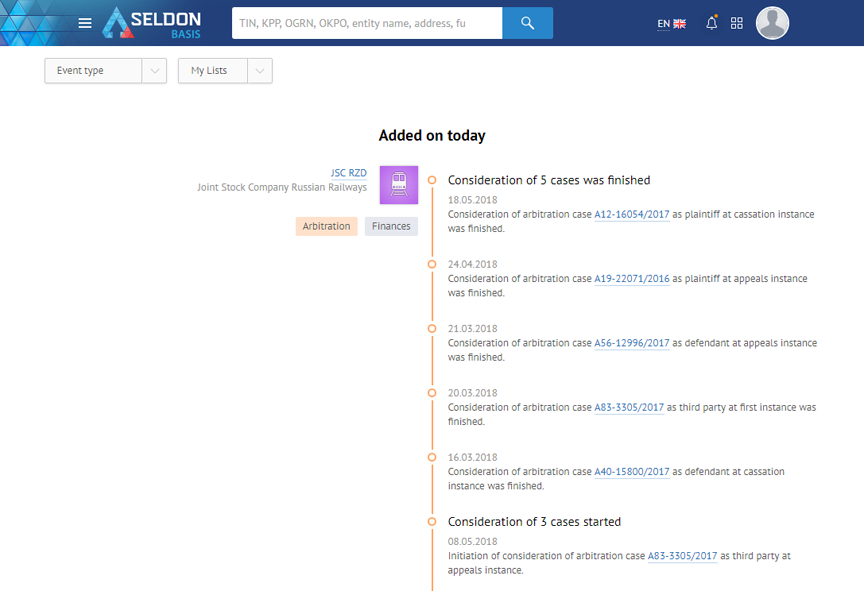 Time is money! The section loads in a matter of seconds even if a company has a really busy feed.
Best regards,
The Seldon.Basis Team