Overview of updates from August 16, 2018
New Data on Belarusian Companies
We keep expanding the profiles of Belarusian companies.
New Data
Recently, after adding data on companies from Moldova, Ukraine, Kazakhstan and Kirgizstan, we have introduced Belarusian companies to Seldon.Basis. This way, you can easily assess businesses from neighboring countries via one platform. This particular update is dedicated to new data on Belarusian companies.

Certificates of Compliance
We have added information on Certificates of Compliance, such as their quantity, number, duration and type of works. Use this data to make sure the works and services, provided by a company, meet the quality standards: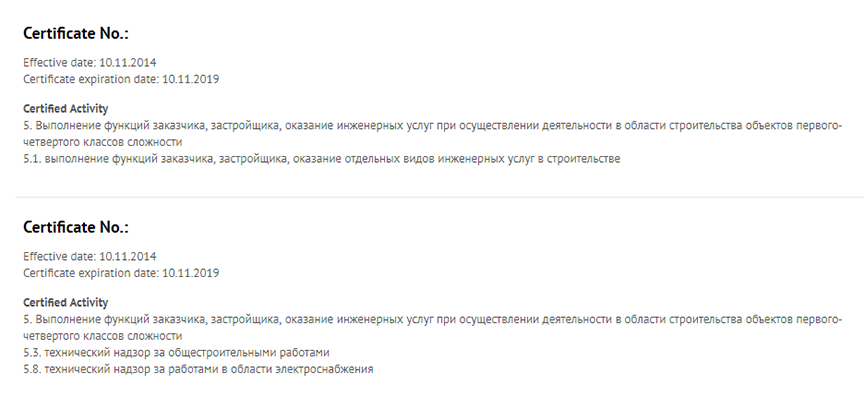 Licenses and Trademarks
You can see brief information on permits, licenses and registered trademarks on the Summary Page of Belarusian companies. By clicking on them, you will see their details, i.e. issuing authority name, number and issue date.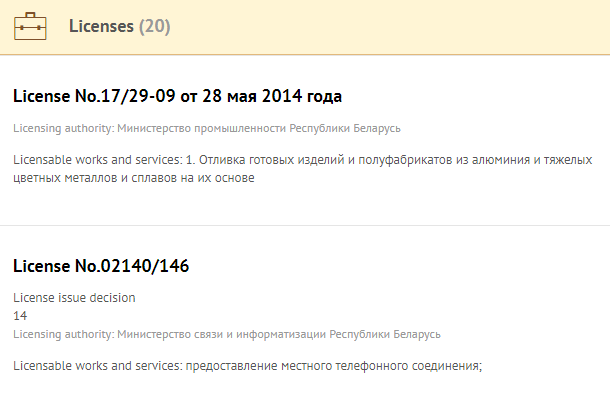 Go to the Trademarks tab to see the complete list of trademarks, their image and registration information:

To sum this update up, we have added three new sections to the Summary Page and expanded other sections of Belarusian company profiles by adding new contact details, information on CEO and indication of company's membership in the Belarusian Chamber of Commerce and Industry.
Best regards,
The Seldon.Basis Team