Overview of uptades from September 30, 2019
Financial Statements 2018
Latest financial reports in Seldon.Basis!
2,200,000 Financial Statements
Financial Reports 2018 of 2.2 million companies have been added to Seldon.Basis. They are available in Financial Statements → Balance Sheets of the company profile: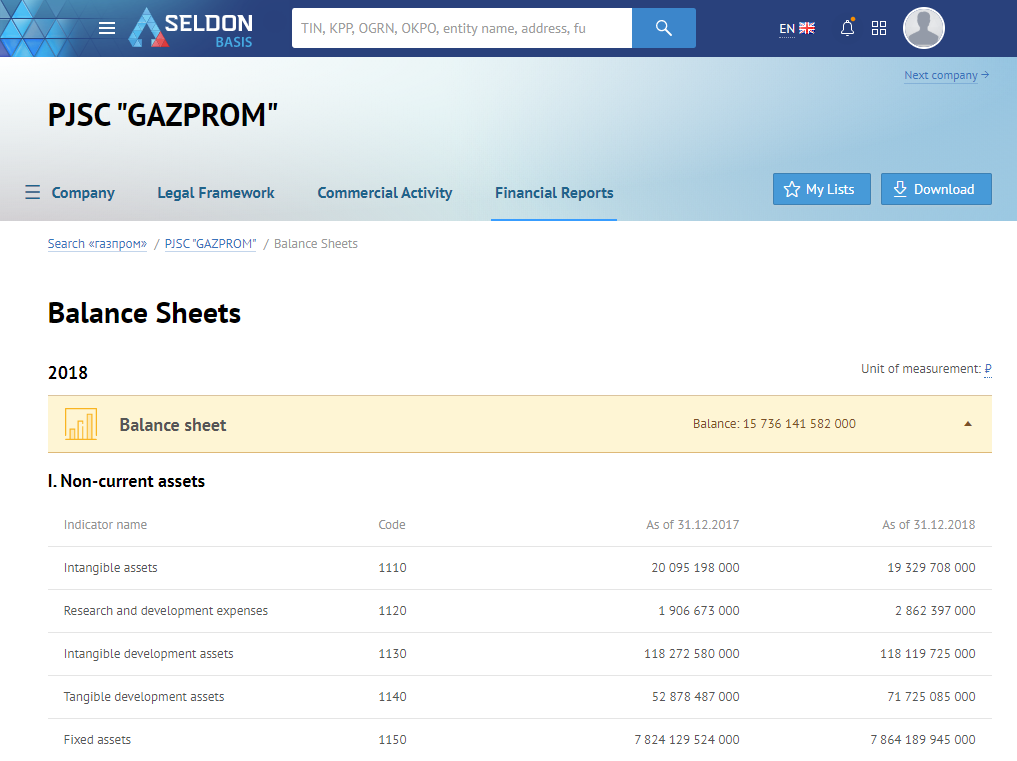 Financial Details in Excel
You can download the company's financial statement in Excel and use it offline. Go to the company's profile and click Download. You can customize the financial report by checking certain boxes in the "Detailed report" section: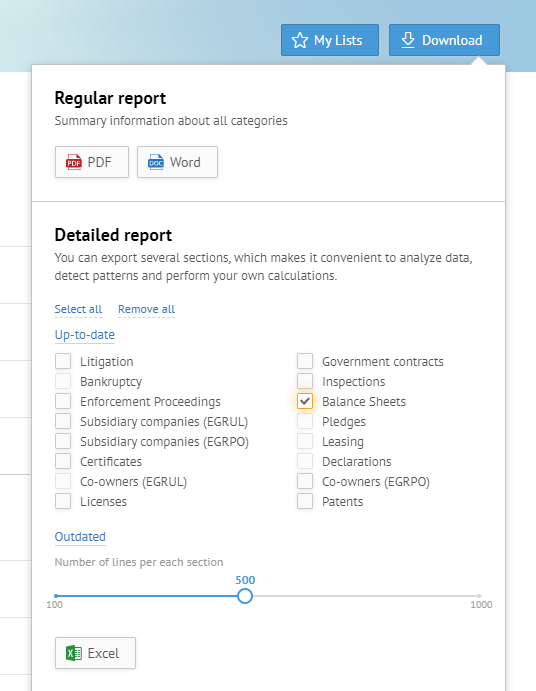 This will create an Excel spreadsheet with the company's Financial Statement 2018.
Best regards,
Seldon.Basis Team