Filters in the Tracking Section
Updates review on February 12, 2016
Seldon.Basis developers are proud to present yet another update.
It concerns the Tracking section that now has two types of search filter: by type of updates and by lists of organizations composed by you.
My Lists
You can read more about tracking companies here. Tracking section is basically an event feed displaying the updates of companies and entrepreneurs added to one of your 5 lists – Favorites, Partners, Competitors, Customers or Suppliers.
Use the My Lists filter in order to see the updates of companies added to a particular list.
Choose one of the categories and the feed will readjust accordingly: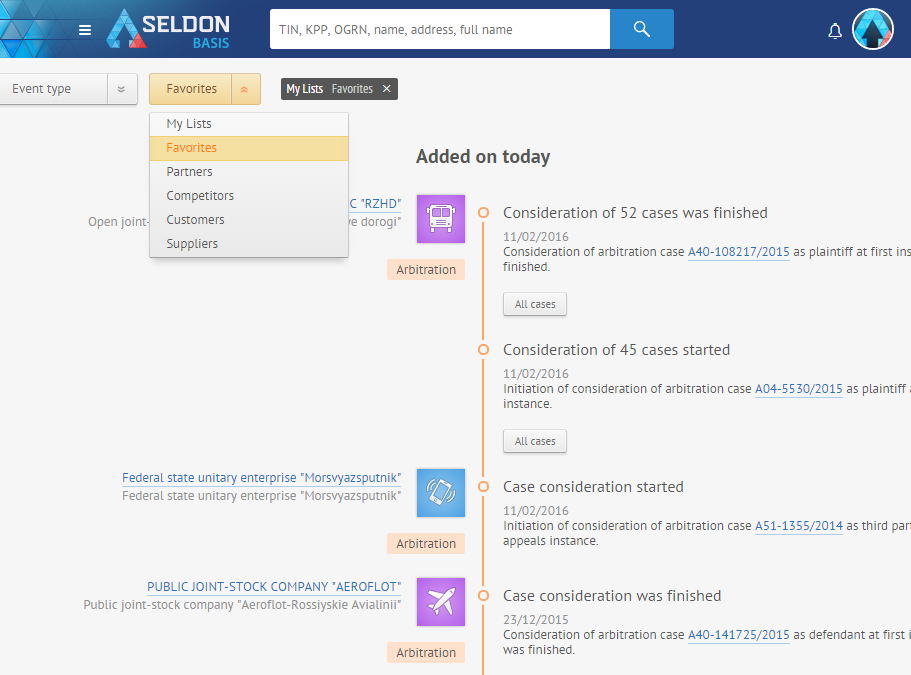 Type of Updates
This filter will show a certain type of updates: changes in registration details (EGRUL), contracts, arbitration cases or trademarks.
We are going to add 4 more types in the future. You can choose several categories at once: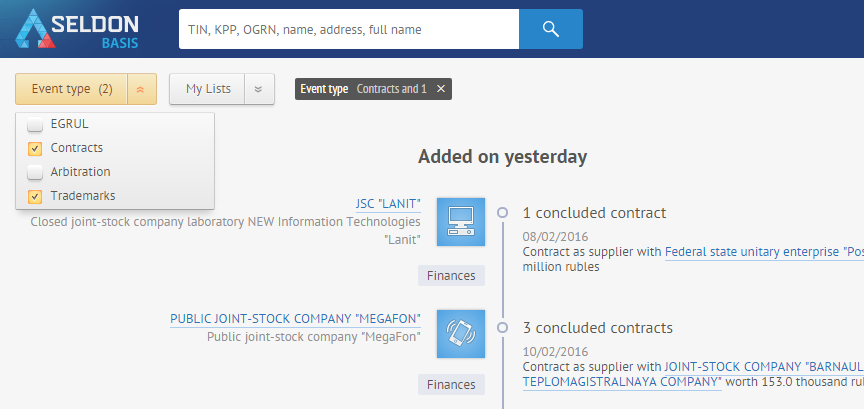 Need to find out about new contracts concluded by competitors? Choose the Competitors list (it should contain at least one organization) and click on Contracts.
Use this filter and you will not miss a single important update!
Best regards,
The Seldon.Basis Team