Arbitration cases search and search options filter, the Register of Federal Tax Service of Russia, imports and exports
Updates review from June 23th, 2016
Now you'll be able to search for case information by case number and date, to find out if a company is in the Register, be informed about foreign trade activities of organizations according to research.
the Register of Federal Tax Service of Russia
Seldon.Basis lets you check if a company that you have found is in the Register of Federal Tax Service of Russia "Information about legal entities which is impossible to get in contact using the address (location) registered in EGRUL"
You can also check if a company has more than one legal address. If the company is included in the registry, we will pay your attention to this. There will be a mark on the summary page. If you move the mouse over the mark, you will see a hint:

Arbitration cases
Now it's easier to search arbitration cases. We've added the options of case search by number and year filter: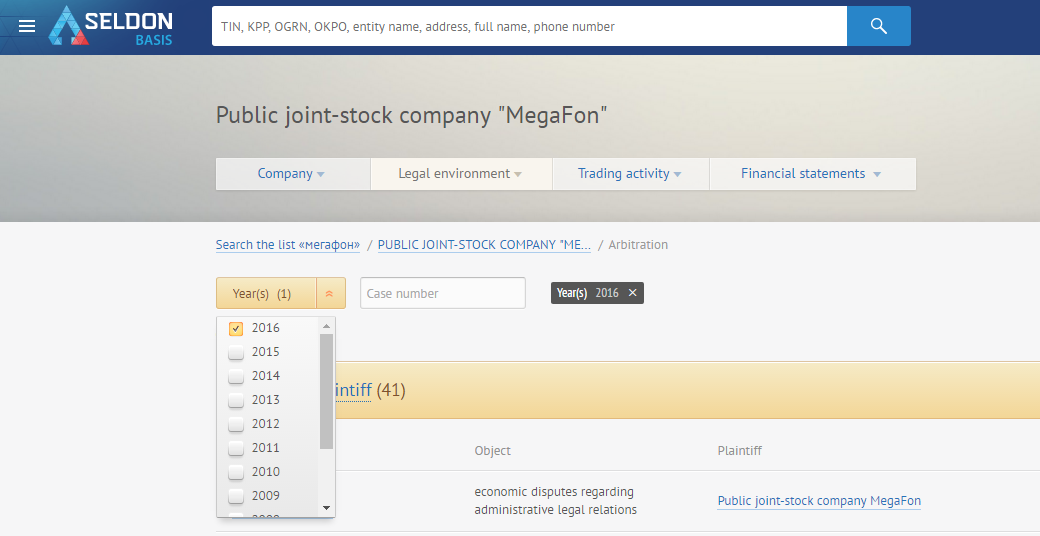 It's important for companies that are actively involved in arbitration proceedings.
Foreign trade
Get the information about imports and exports according to research. We've added not only Export according to the Russian Export Catalogue and According to Portal of Foreign Economic Information sections, but two new pages which will appear in Foreign trade section: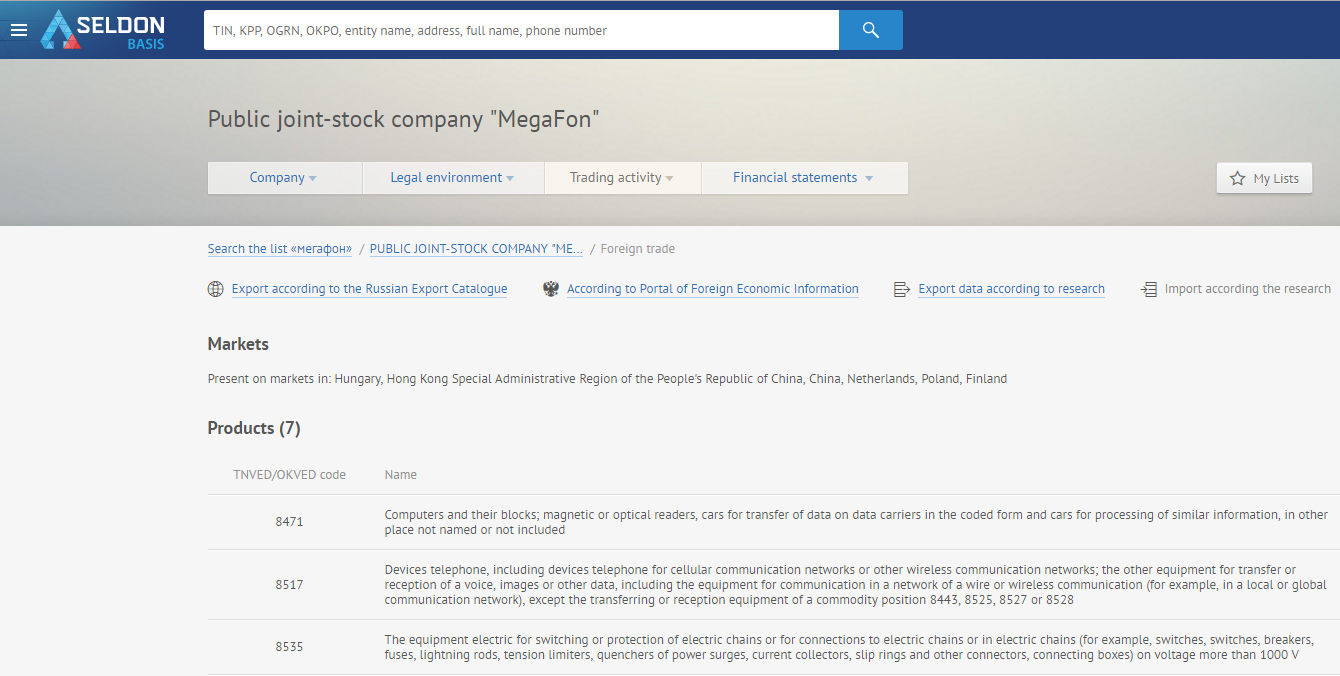 There is some information about target markets and products of companies according to FEACN - Foreign Economic Activity Commodity Nomenclature.
Best regards.
The Seldon.Basis Team