New Summary Page
Updates review of July 14, 2016
Summary page gives users the first insight into a company, e.g. provides information about registration details, financial data, activity, connections, etc. We have restructured the Summary Page of a company profile by making it simpler, more informative and user-friendly. Now, the most important information, i.e. risks, weak and strong points of companies and latest activity, is in plain view.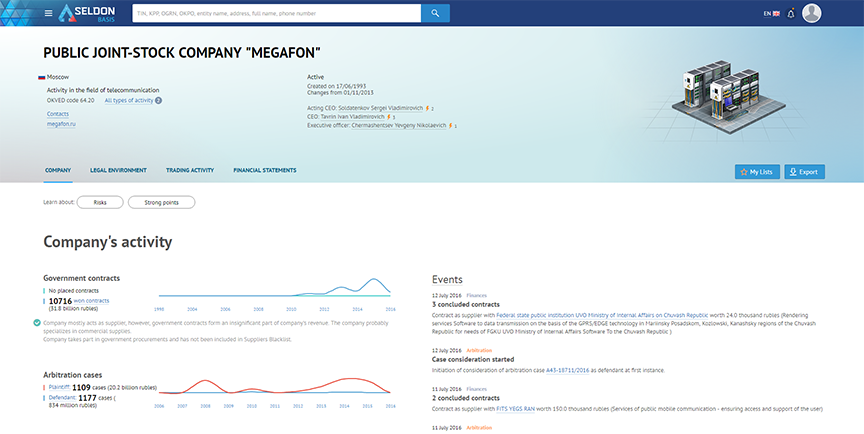 My Lists and Exporting
We have made these two features more accessible by moving the corresponding buttons to the top of the page and placing them together. Now, managing your Lists of companies and exporting data to file have become even easier: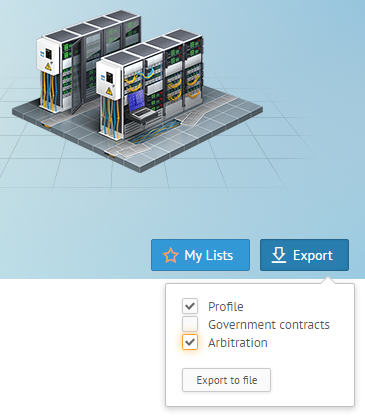 Marks
It's a new feature that provides information necessary for a quick assessment of a company.
You can use one of two marks, Strong Points or Risks, in order to be aware of possible red flags or company's achievements. Secondary information will become faded, whereas the important data will be highlighted: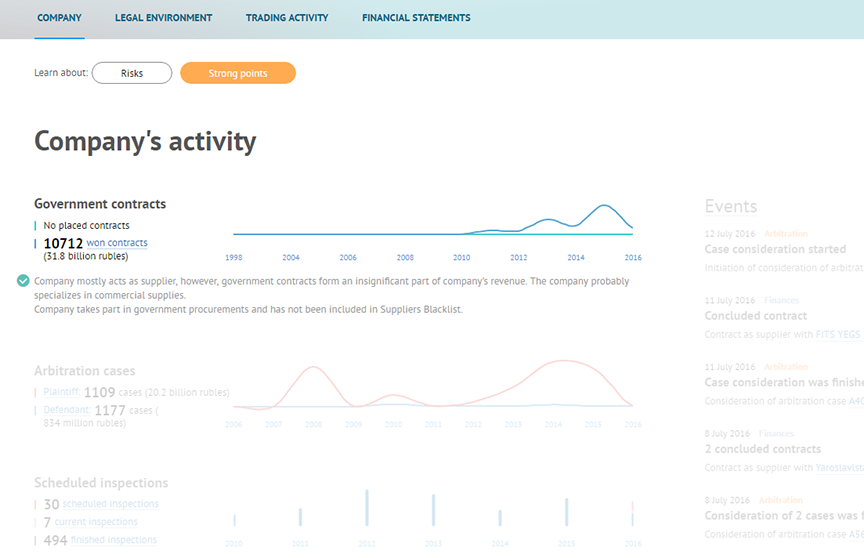 Marks will help you see the most relevant information first.
Updates on the Summary Page
You will find the information about concluded contracts, arbitration cases, trademarks and changes in registration data on the summary page, since the Event Feed is now located on the summary page.

State Registration
All information about company executives is now gathered in one place.
Besides, we have implemented color indicators that help to emphasize the most important information, e.g. cases when one address is associated with several companies or when one executive is also a co-owner of other companies: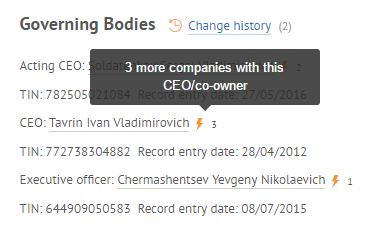 Finances
All the data concerning financial reports is presented in the separate section. Concise phrasing reflects the status of organization and changes of indicators. Conclusions and hints are created based on a number of indices such as cash ratio, current liquidity ratio, ratio of own funds to borrowed funds, fraction of sales revenue in overall profit, etc.: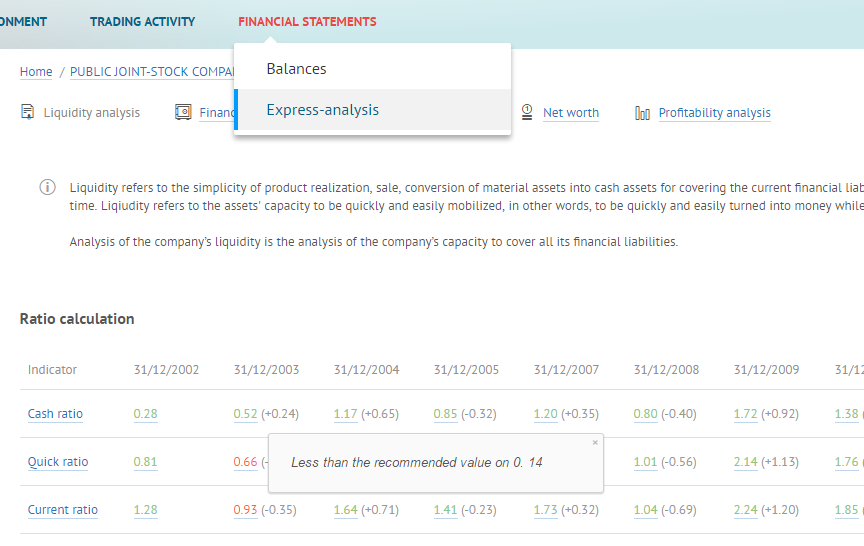 New Summary Page is a step towards making Seldon.Basis more user-friendly, plain and simple. We will keep working in this direction.
Always in touch,
The Seldon.Basis Team