Notifications Panel; Export of Favorites; New Data on the Summary Page
Updates review from August 4, 2016
We have updated the Summary Page recently and keep making it better. We are also glad to present a new notification panel and the new ability to export the Favorites lists.
Notifications
Notifications window has been modified into a separate panel executed in the same way as the left-hand menu. You can access the panel by pressing the bell that turns into an animated icon as soon as you have new messages: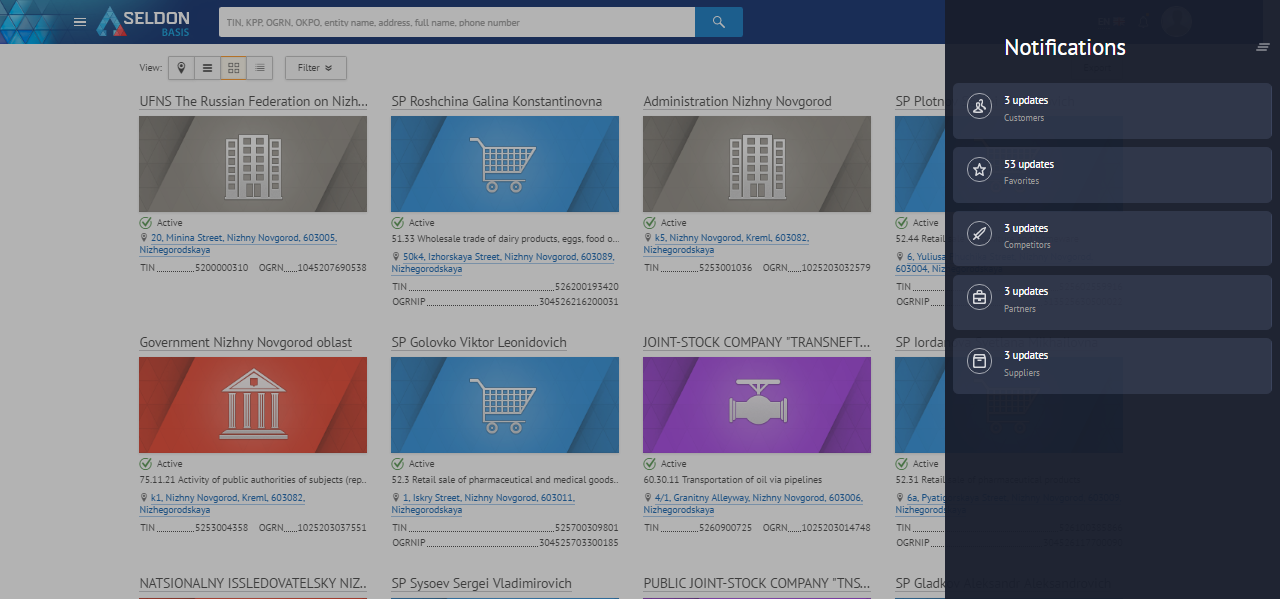 Notifications keep you posted about the changes in the activity of the partners, competitors and all companies added to your Favorites. You will learn about new contracts, filed lawsuits, initiated enforcement proceedings once the information from the official source appears in Seldon.Basis. You will also get notified about the expiration of your subscription and all new updates.
Favorites Lists
Now, they can be exported to you disk.
There are five separate lists: Favorites, Partners, Competitors, Customers and Suppliers.If there is a need to have a list of companies within reach, open the list you want and press Export. The system will create an Excel file containing the company details, its status and info about the CEO in the form of a table: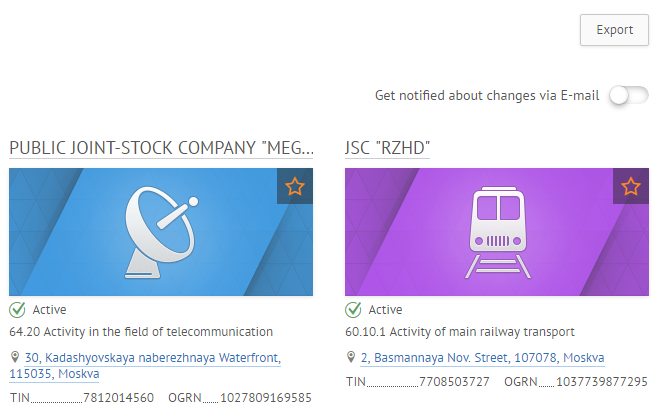 Summary Information and State Registration
You can read about the new Summary Page here.
There are several small improvements here.
TIN and OGRN (OGRIP) numbers were added at the top of the Summary Page. This will help you understand whether you are looking at the right company's profile. It also makes finding company details much easier and quicker:

History of authorized capital change was added in the State Registration. This information might be very useful: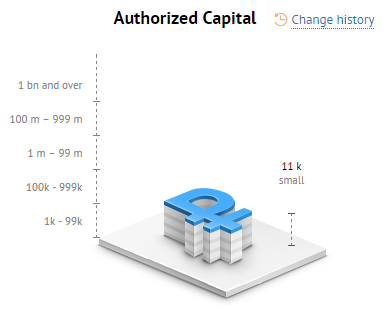 Presence of CEO's name in the register of disqualified persons has become easier to detect. The icon on the State Registration page will warn you of the potential risk:

We have also improved the display of financial indices, i.e. financial stability, trustworthiness and credibility. The calculation method was not changed, whereas the labels are more informative now. There are other changes destined to make Seldon.Basis more convenient and easy to use.
We do our best to become better.
The Seldon.Basis Team