Overview of updates from February 14, 2019
Taxes & Fees
Enhanced company profiles in Seldon.Basis.
New Taxes & Fees Section
We have enhanced the Financial Reports menu by adding a new section dedicated to taxes and fees: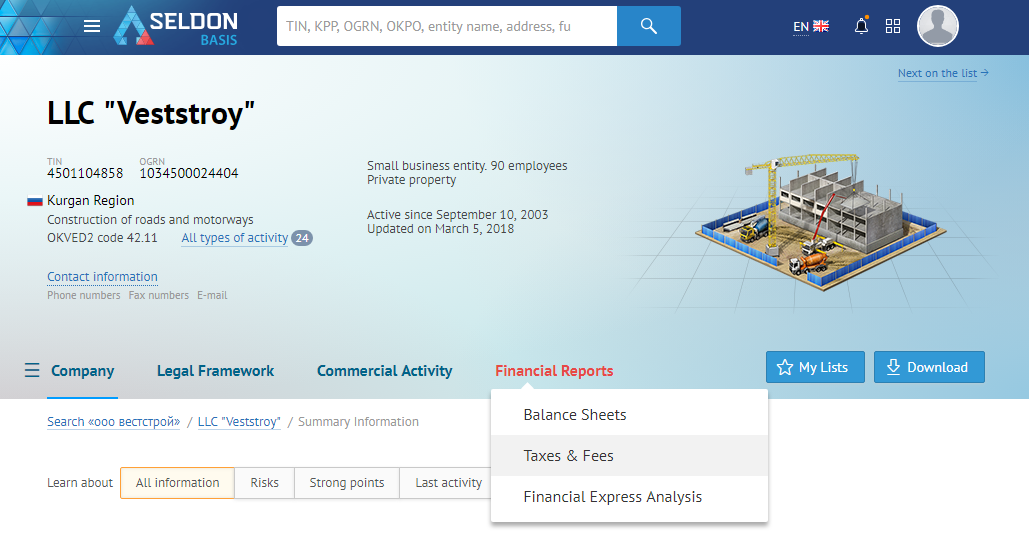 Relevant Details First
Information in this section is arranged starting with most relevant, i.e. use of special tax schemes, tax debts, etc. followed by information on paid taxes and fees: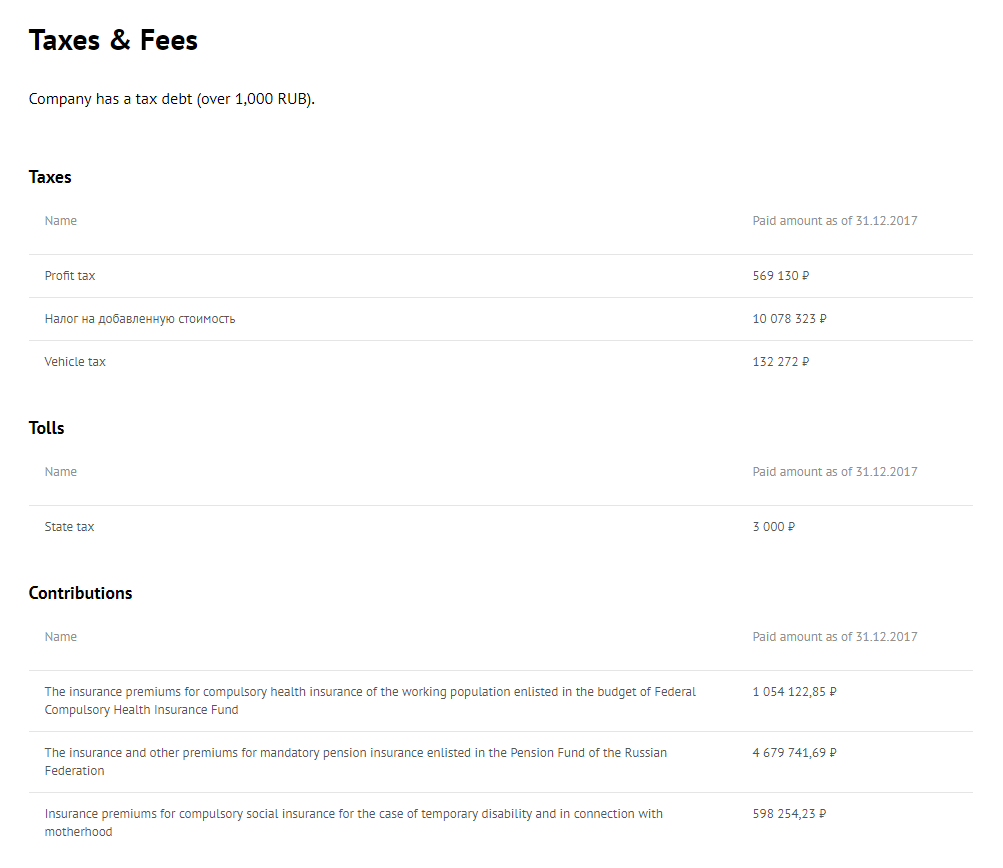 Takeaways on Summary Page
The Taxes & Fees section contains detailed tax-related information that may be redundant for some users. That is why we put essential tax information on the Summary Page: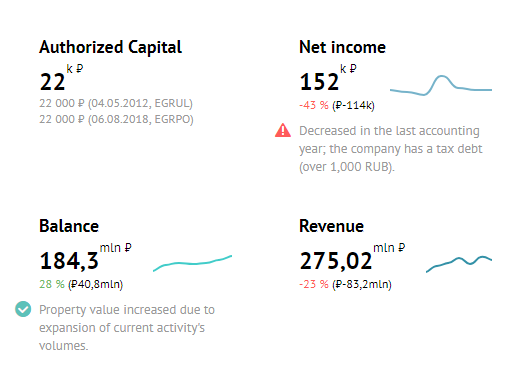 The information is collected from official sources.
Best regards,
The Seldon.Basis Team