Extract from EGRUL, Display of Common Address
Updates review of November 14, 2014
Updated version of Seldon.Basis now allows users to get an extract from EGRUL, it has improved display of common address and some changes in company's profile.
Extract from EGRUL
Seldon.Basis now allows you to get a detailed extract from EGRUL.
How to do it? All you have to do is click the «Get an extract» button in the «EGRUL» section of the legal entity's card: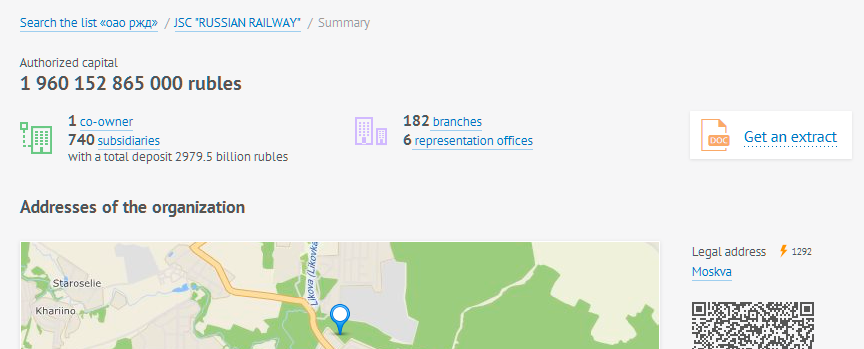 The system will offer you to download a file that will contain the following information on the legal entity: company details, address, authorized capital (including authorized capital share, net asset value), information on company's status and its formation, information on founders (partners), types of business activity, registration by a tax authority, registration in non-budgetary funds, etc.
Common Address
If there are several companies registered at this address, our system will inform you about that. There is an icon on the preview pane and on the summary page of a chosen company. A tooltip will appear if you hover over the icon: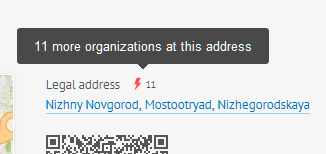 You can learn more about these companies by clicking the common address icon.
Previously, the system showed search results with the list of companies, now it goes to the «Navigation» section where the common address on the map and also the list of companies are displayed:
Changes in a Profile
There have been small changes in the «Balances» section. We have reduced fractional parts of sums after choosing certain units of measurement: «thousands», «millions» and «billions». We have also made changes in other sections. The changes are designed to improve the perception of information and make the use of Seldon.Basis more convenient.
We wish you an easy and safe work,
The Support Team