Export of Extended Data to File, New Feature of «Tree of Connections»
Updates review on January 29, 2015
We have recently introduced a mobile application that enables you to use Seldon.Basis whenever and wherever you want and also released several important updates, including the «Tree of Connections». «Tree of Connections» is a new feature that shows the connection of certain companies in the form of a scheme.
We are working on improving the system at full speed. Our latest updates include the extension of Tree's functionality, as well as extension of variety and quantity of data about a company that user can download in PDF format.
Export to File
Seldon.Basis allows users to download the information on contractors in separate files. Use the «Export to File» button in the «Summary Information» section to do so.
We have added more information to this file. Now, besides the general information (company details, its founders, subsidiary companies, etc.), it has additional data, such as concluded contracts, scheduled inspections, arbitration cases, etc.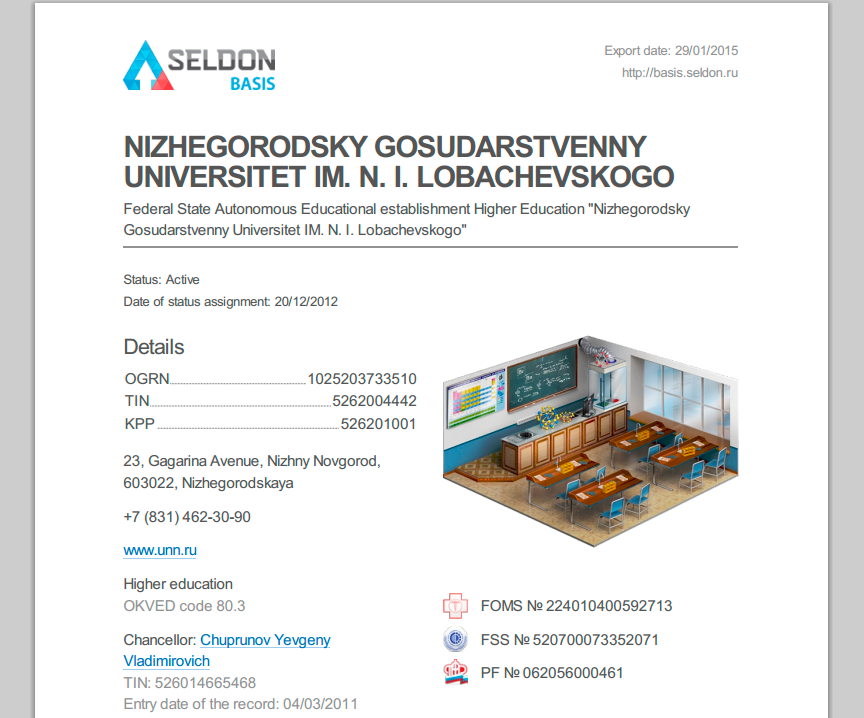 «Tree of Connections»
It is now possible to delete unwanted connections in the «Tree of Connections» section.
For example, you can display a certain company's connections with its subsidiary companies and then easily delete the unwanted connections, leaving those that are useful for you.
To delete a connection you will have to hover over a company's card and click on the gear wheel. The «Delete» button will remove a particular connection: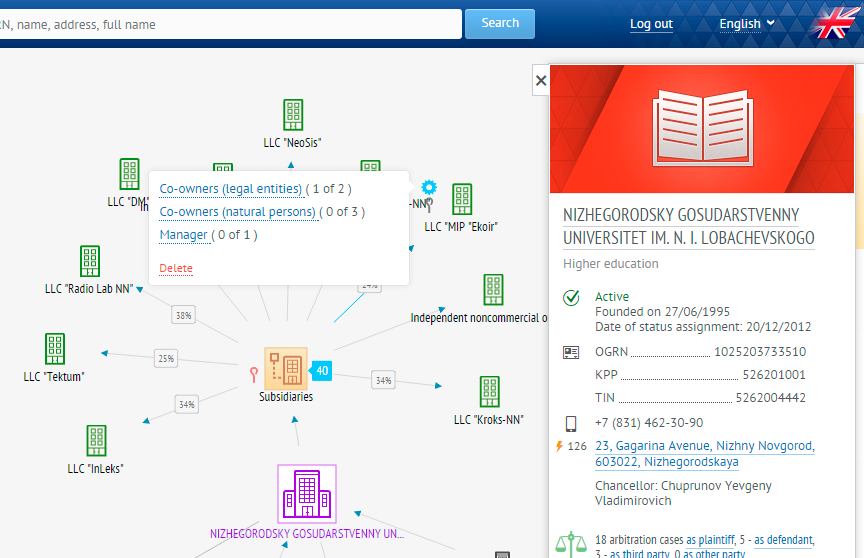 The possibility to delete and fixate the connections, adjust the Tree's scale, show/hide the signatures, etc. make it more efficient to follow the company's connections.
Best wishes,
The Support Team