Financial Stability on the Summary Page; Correction of Search Query
Updates review on February 20, 2015
Today we would like to tell you about the display of financial stability on the summary page.
Financial Stability
The company profile's Summary Page contains brief information about the company which may be used to assess the contractor.
Now, besides the trustworthiness, the Summary Page also contains the financial stability index. It is a 0-100 scale rating of an active company's financial situation - it shows how balanced the money flows are, how dependent on borrowed capital the company is, and if it is capable of fulfilling its obligations in full and on time.
The Index is used for reference purposes and should not be used as the only criterion for commercial and management decisions: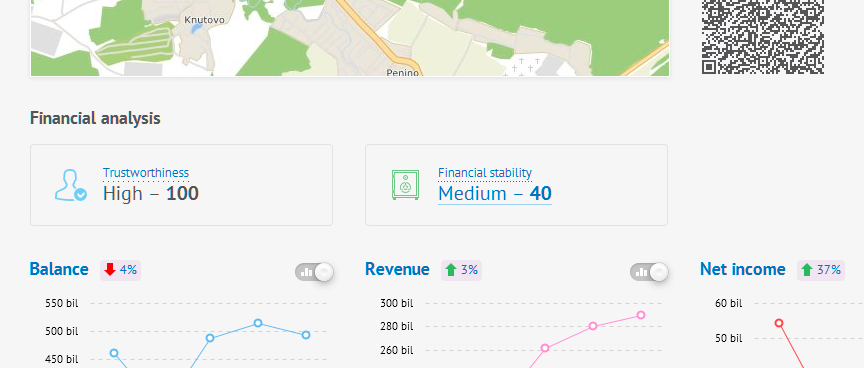 More information about company's financial trustworthiness and stability is shown upon clicking on hotwords or in the «Financial Statements» → «Express Analysis»:
Correction of Search Query
In case a certain search query didn't return any results (for example, due to misspelled company name), the system will analyse similar phrases and show the search results for the corrected query.
Automatic correction speeds up your work in the system, for example, when you forgot to change your keyboard layout: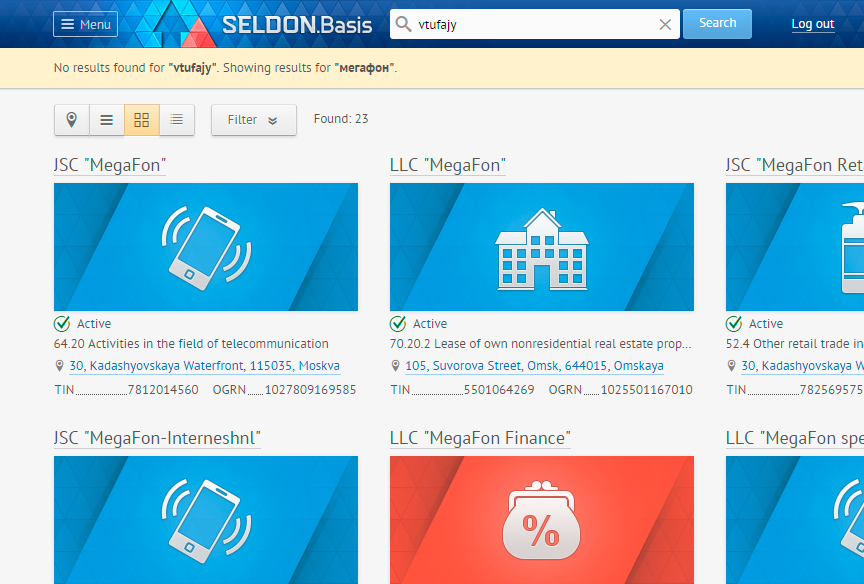 Best wishes,
The Support Team