Verification of Companies' Affiliation
Updates review on April 9, 2015
We have improved the Connections Tree adding the Tree search, as well as the possibility to check the companies' affiliation.
Interface
We have updated the «Company» → «Connections Tree» section. Now it can be opened by clicking the «Company's connections» link on profile's summary page:

Connections Tree is a scheme that shows the company's connections.
Now you can easily switch from Tree search to verification of affiliation:
«On the Scheme» – standard Tree search.
«Connection with» – verification of the company's affiliation:

Tree Search
If the Tree is too big and has too many connections you can use the search in order to find a certain company.
To do this you will have to type the company's name in the search box («On the Scheme» tab) and then choose the company from the list: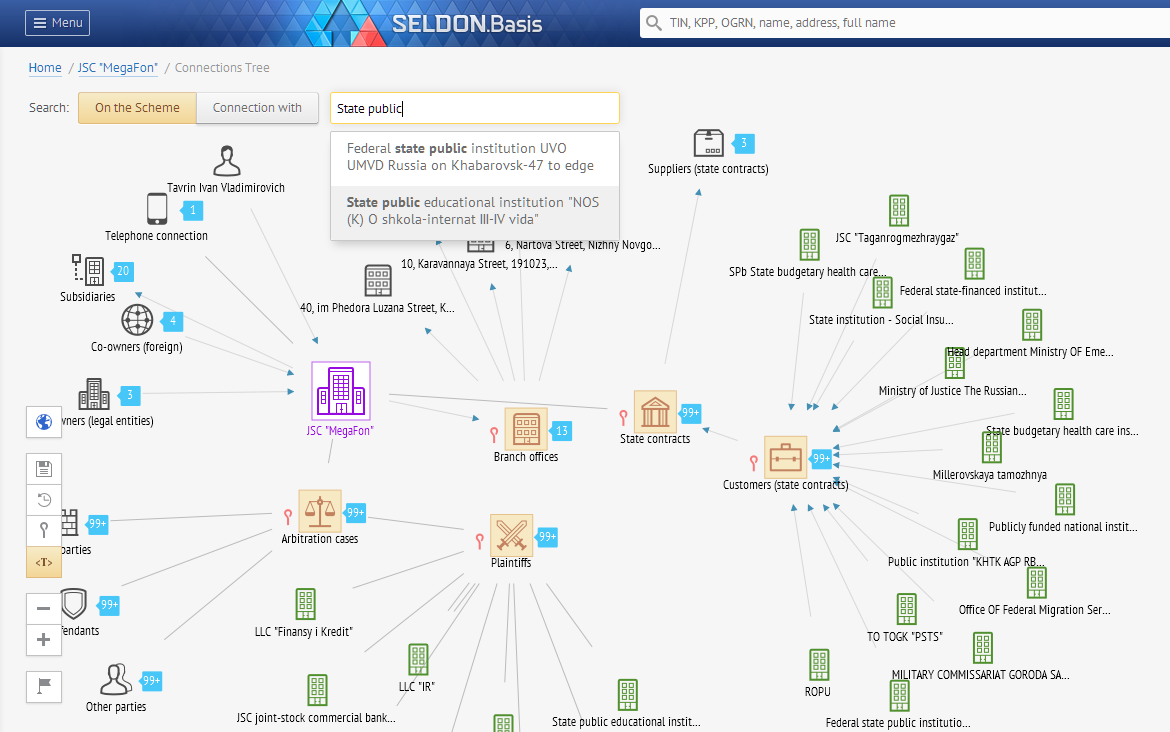 The desired company will be highlighted and placed in the center of the screen.
Verification of Affiliation
It is possible to check any company's affiliation.
You have to choose «Connection with», start typing the company's name and then choose it from the list: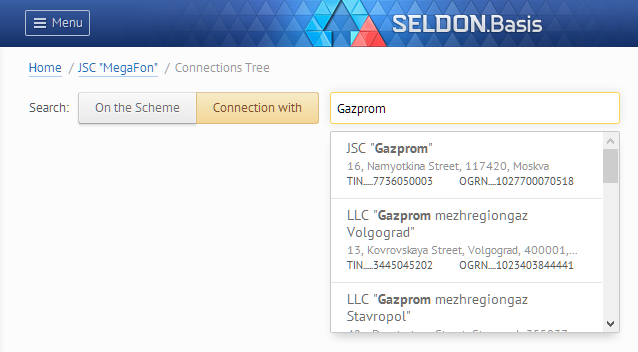 If it is an affiliated company, the connections will be displayed as a separate scheme: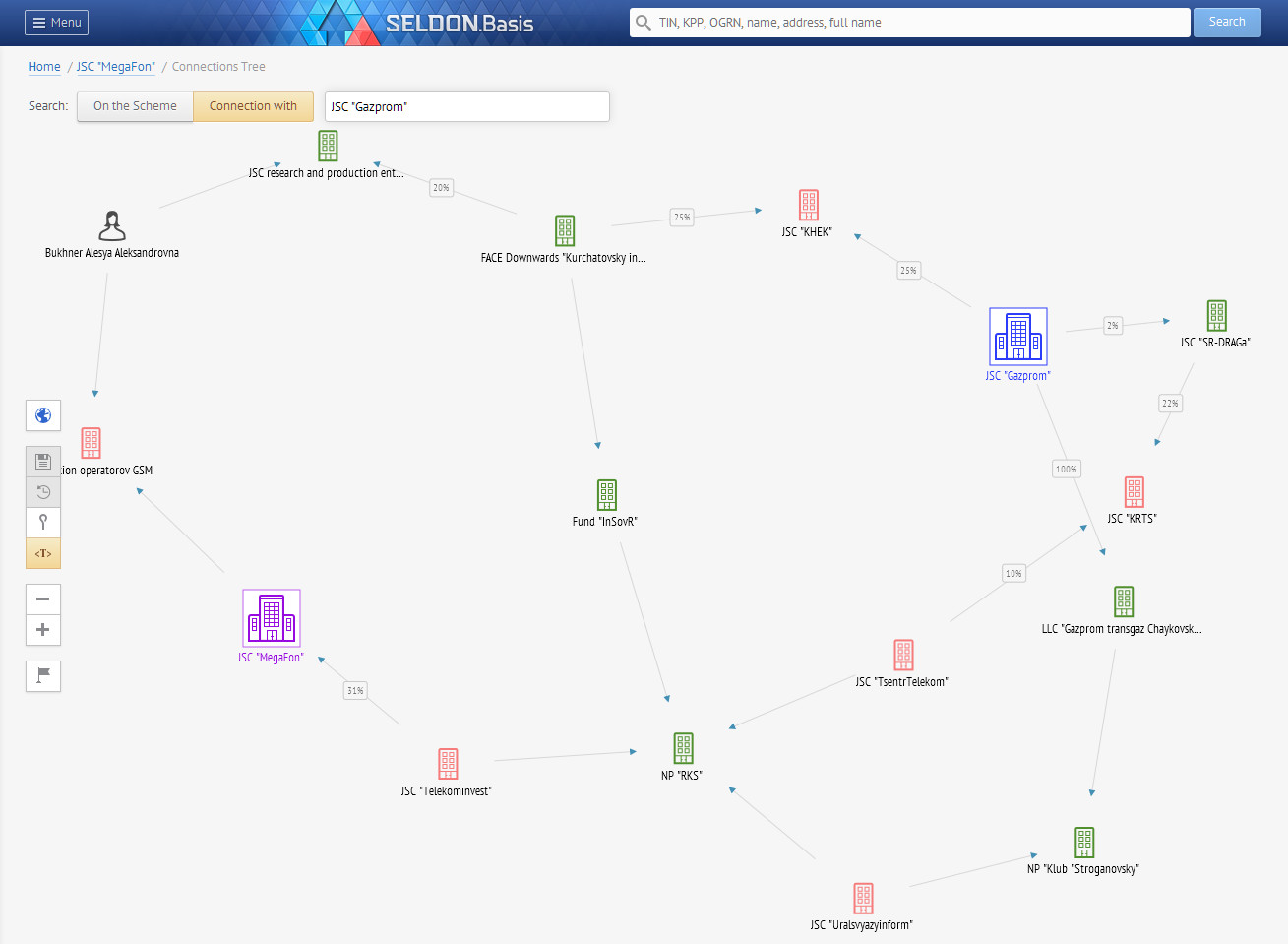 The verification will not affect the Connections Tree. You will be able to come back to the Tree at any moment.
Best regards,
The Support Team