Seldon.Basis speaks Bulgarian
Updates review on May 28, 2015
Seldon.Basis is a multilanguage system that is available in Russian, German, Chinese, Arabic and other languages. There were 10 system languages including Turkish that has been introduced recently.
Now we are glad to present the 11th system language - Bulgarian: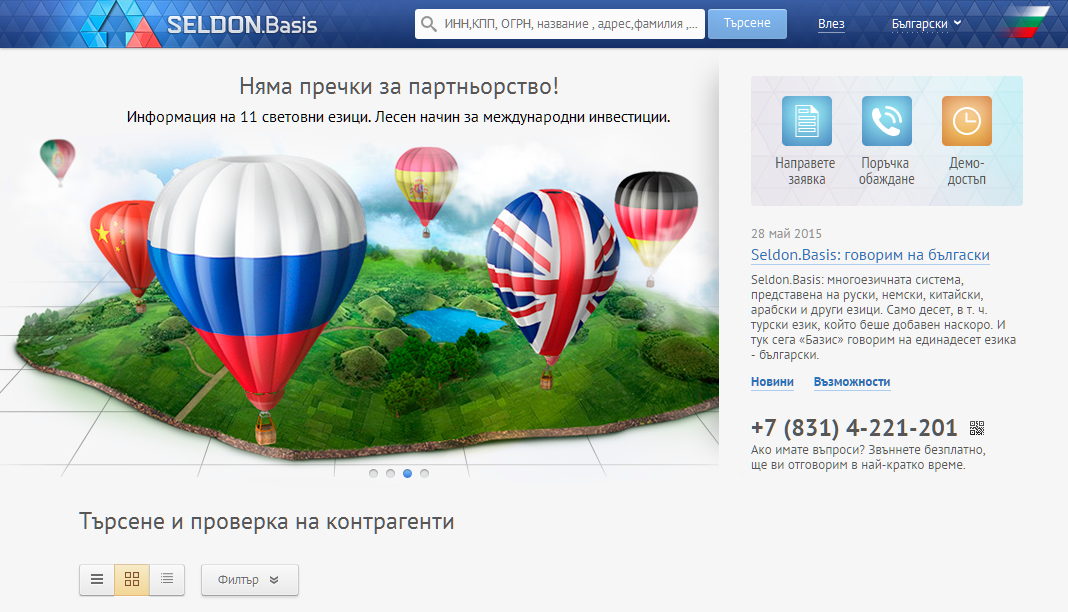 How Do I Choose the Language?
It takes 2 clicks to do so. Authorized users are experienced enough to change the system language, so the following information will only be useful to those who are unfamiliar with the system.

Language switcher is in the top right corner of the window. You only need to click on it and choose one of the desired languages: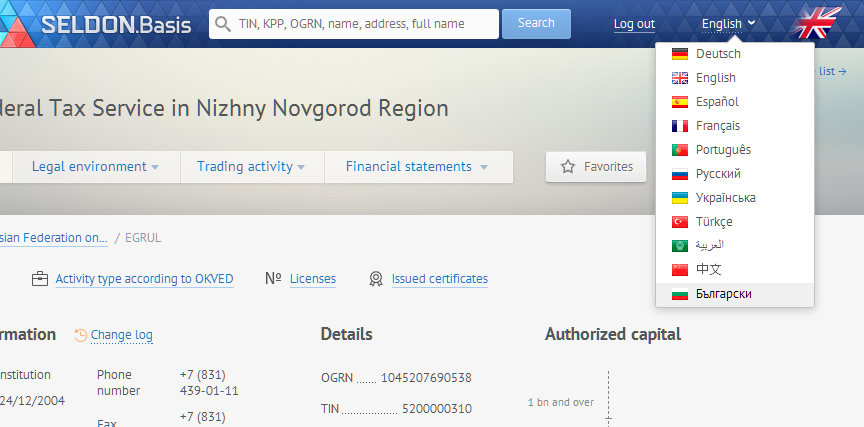 Are you a Russia-based company? Please feel at home and get information about companies as well as technical support in your native language!
Priyaten den!
The Support Team.