New Search Filters and Extract from EGRIP
Updates review on July 9, 2015
The latest version of Seldon.Basis now has search filters in authorized capital and company's date of establishment which enhances the search and makes it more precise. Also, getting an extract from EGRIP has become available.
Let's look at these updates in detail.
Search Filters
«Authorized capital» and «Date of establishment» parameters have been added to advanced search filters.
You can specify a certain range of authorized capital or choose one of the suggested sizes – small, medium, big, etc.: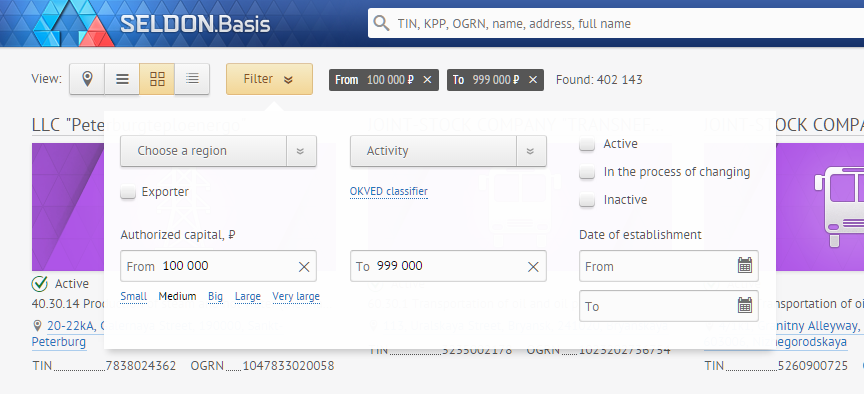 Beside the existing filters by region, activity and status, the new filters will make the search easier and results more precise.
Extract from EGRIP
Now, beside the extract from EGRUL, you can also get an extract on sole proprietors.
The extract can be downloaded in MS Word format from «Entrepreneur» → «EGRIP» («Get an extract» button):p>

The extract includes registration details, information about tax authority registration, types of economic activity according to OKVED, EGRUL entries, etc.
Best regards,
The Support Team