Connections Tree: Territorial and Industrial Complexes
Updates review on November 12, 2015
We have improved the Connections Tree and now it shows the affiliation of companies to certain territorial and industrial complexes (clusters).
You can check the company's affiliation to a certain cluster and see the number of companies in it by opening the profile of the company participating in the New Industrialization program and then going to the Connections Tree section. Expand a certain group and choose a company in order to see this list and detailed information about the company: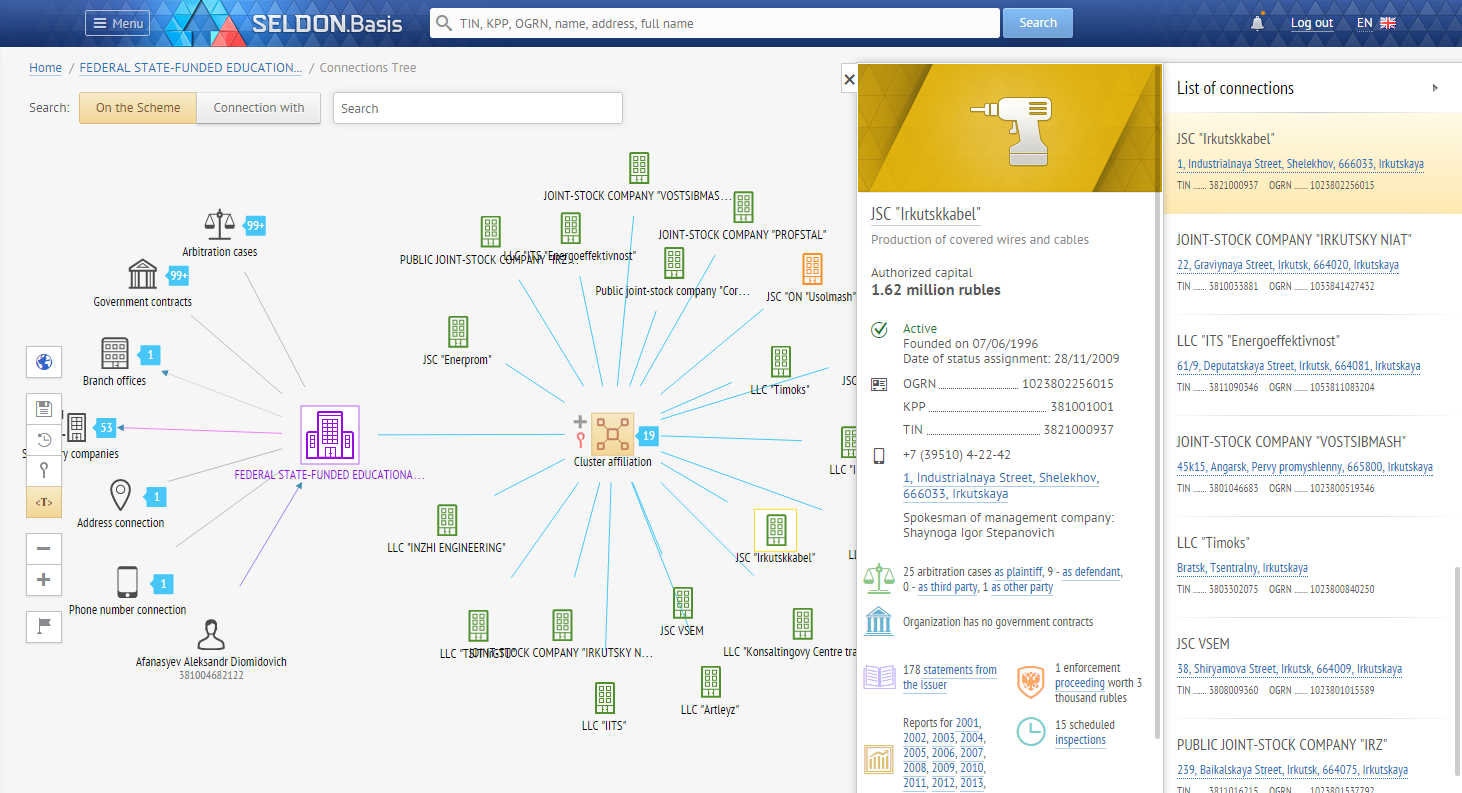 The list of companies can also be viewed in the Cluster Affiliation section that has been introduced recently.
This section includes the companies assisted by the Independent Non-commercial Organization "Center for Public Procedures "Novaya Industrializatsiya" which was created to support the development and execution of programs of territorial and sectoral complexes based on expert and public platform, including the support of socially significant projects and initiatives.
Best regards,
The Seldon.Basis Team