Integration with 1C
Updates review on April 13th, 2016
We've developed a plug-in that integrates Seldon.Basis into the 1C system and combines the features of both platforms.
Why is Integration Useful?
Integration allows working with 1C and Seldon.Basis in one window. This will save the time you would spend on getting the information about companies and sole proprietors, will allow to automatically track the updates regarding these companies and perform express-analysis of business partners based on the information from internal and external sources.
How to Perform Integration?
In order to perform integration with 1C you will have to download the Seldon.Basis.Web module and then open it in 1C given that you have purchased a Seldon.Basis subscription.
Download SeldonBasisWeb82.epf (compatible with Accounting 1.5, 1.6, 2.0, Enterprise 1.1, 1.3, KA 1.5, 2.0, ZUP 2.5, UT 10, etc.)
Download SeldonBasisWeb83.epf (compatible with Accounting 3.0, Enterprise 2.0, ZUP 3.0, etc.)
Seldon.Basis service will appear in 1C after that.
Enter your Seldon.Basis login and password in order to start using it (visiting the service website is not required).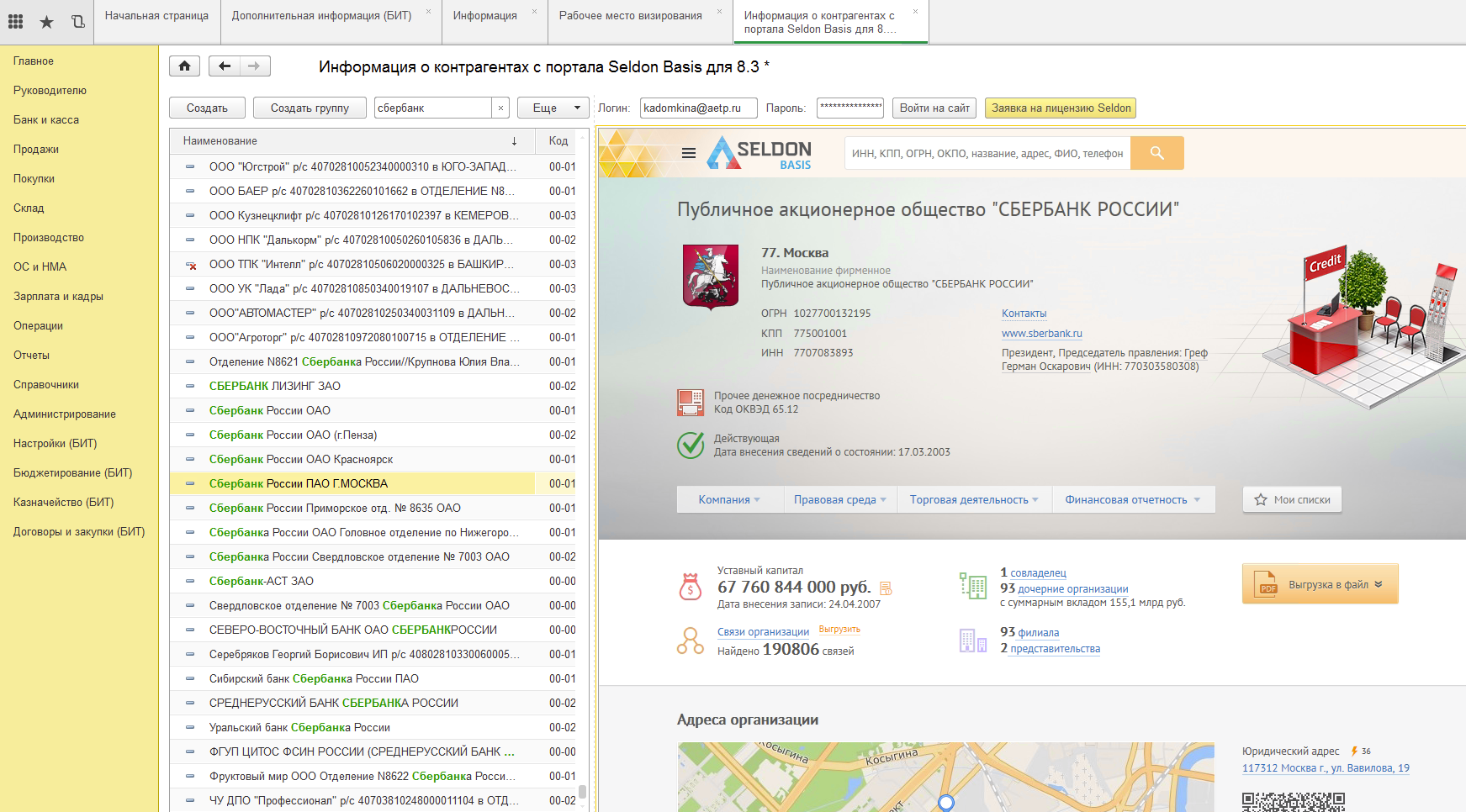 After your Seldon.Basis subscription has expired, the service will switch to a demo mode that is limited with respect to the amount of displayed information.
Best regards,
The Seldon.Basis Team