Export of Contractors Database to File
Updates review of July 7, 2016
Now you can form a list of companies according to certain criteria and export it to file.
Why is Exporting Useful?
You can upload the file containing a list of companies to your CRM, create a database of certain clients for your business purposes, as well as share the list with your colleagues via Email.
The exported file will contain:
company name;
TIN and OGRN numbers;
company status;
legal address;
phone number.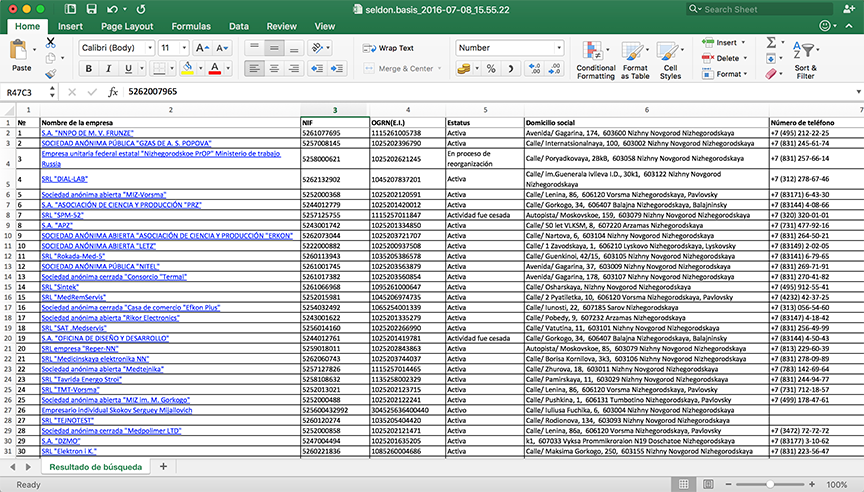 How Does It Work?
All you have to do is form a list of organizations using search filters and then hit the Export button. The system will automatically create a file and save it to your PC.

The maximum number of organizations per 1 file is 1,000. You can export 10,000 companies a day.
Free Until September
Exporting of companies is freely available when using the Professional access plan until September this year. After that this feature will be available to the Expert plan users only.
Best regards,
The Seldon.Basis Team