Importing to Favorites; OKVED2; Licenses on the Summary Page
Updates review from September 29, 2016
Today we are presenting a number of improvements to our service. They include importing of companies to Favorites, filtering by OKVED2, and information about licenses on the Summary Page.
Importing of Companies to Favorites
Now, you can import the list of companies from a text document that contains registration information of certain companies, e.g. TIN, OGRN and KPP details.
Use the 'Import from file' button in the section to which you wish to add the companies, e.g. Favorites, Partners, Competitors, Customers, or Suppliers: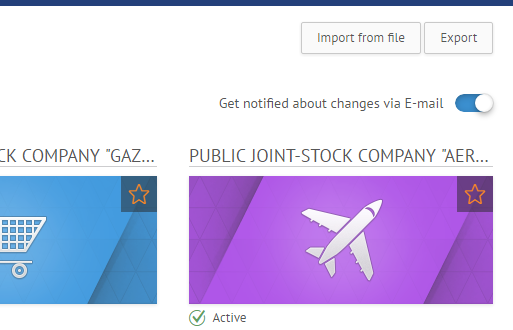 First 200 companies will be imported from the file, which is the maximum number of companies for every list.
Filtering by OKVED2
OKVED2 is a new classifier of types of economic activity certified and brought into force by the Rosstandard's Order.The OKVED filter on the search results page has been upgraded to OKVED2. In order to apply it for searching of companies with a certain activity type, you have to open the Filter window and click the OKVED2 Classifier: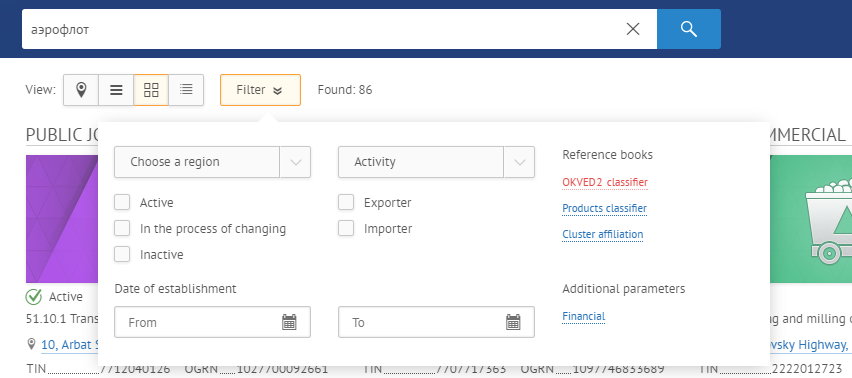 Licenses
Information about licenses has been added to the Summary Page. Now, all the details about company's active licenses and their issuers are in plain view: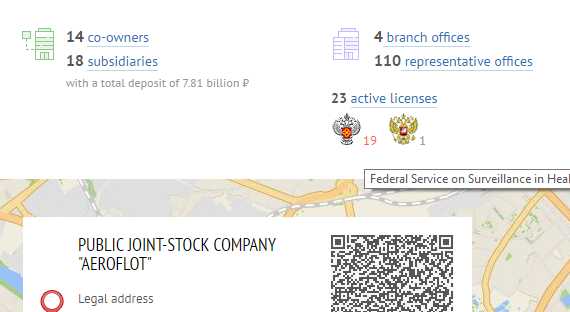 After clicking the icon, you will be redirected to the Licenses section, which contains the details about the order's number, the license's nature and its duration.
Sincerely yours,
The Seldon.Basis Team