Management Companies, Optimization of the EGRUL Section, Interface Innovations
Updates review for October 6, 2014
It's time for Seldon.Basis's next update. Information regarding management companies has been added to the service, the owners and subsidiaries list now loads faster and the graphic interface has been improved. About all this – in details.
Management Companies
Data on the management companies is now displayed in the system.
Where can it be found? The «EGRUL» section of the company profile:

You can now view the company's details here and also follow the link to its management organization profile.
Co-owners, Former Co-owners and Subsidiaries
Data loading regarding the co-owners, former co-owners and subsidiaries in the «EGRUL» section has been optimized.
List building has become faster. Moreover, it is possible to display 50 objects or all at once.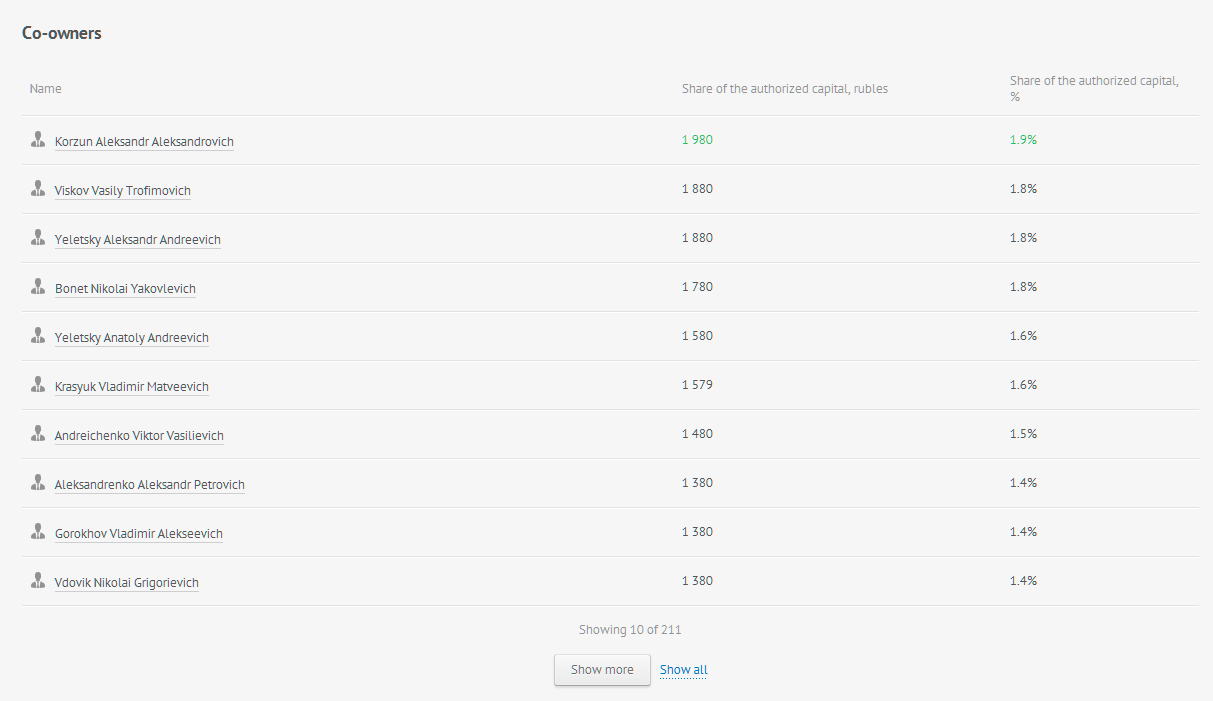 Arbitration Cases
If the arbitration cases list includes several complainants or defendants, rather than the entire list being displayed, only the data on the first two participants and its total number appear.
This allows for a more compact list:

Interface
The size of the «Favorites» and «Preview» buttons in the companies list shown as snippets have been increased. The buttons' appearance is now accompanied by an animation when you hover the mouse over a snippet.
These changes are designed to make the buttons more visible, thereby allowing for easier and faster use: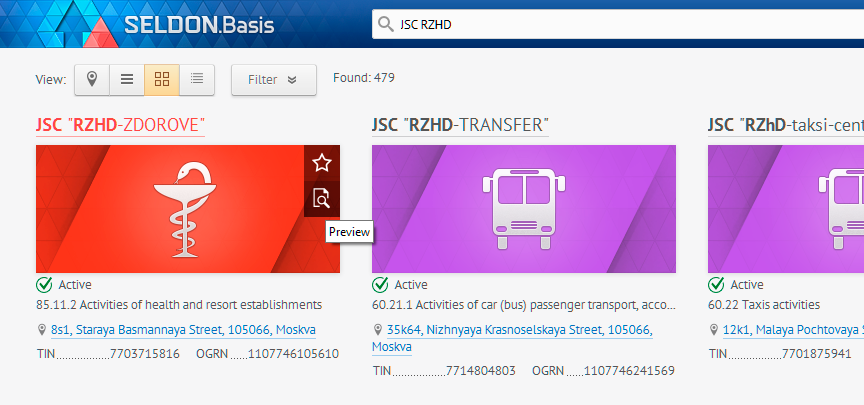 Best regards,
The Support Team