Predecessors and Successors of Companies, Arbitration Cases and Contracts in Connections Tree
Updates review on February 12, 2015
The latest version of Seldon.Basis now contains information about predecessors and successors of companies; the Connections Tree now has data on customers, suppliers, plaintiffs, and defendants that are connected to a certain company through state contracts and arbitration cases.
Predecessors and Successors
As part of the reorganization of a legal entity (predecessor), its rights and responsibilities may be taken over by another legal entity (successor).
Now, the «EGRUL» section in a company's card contains the information about the connection between such companies: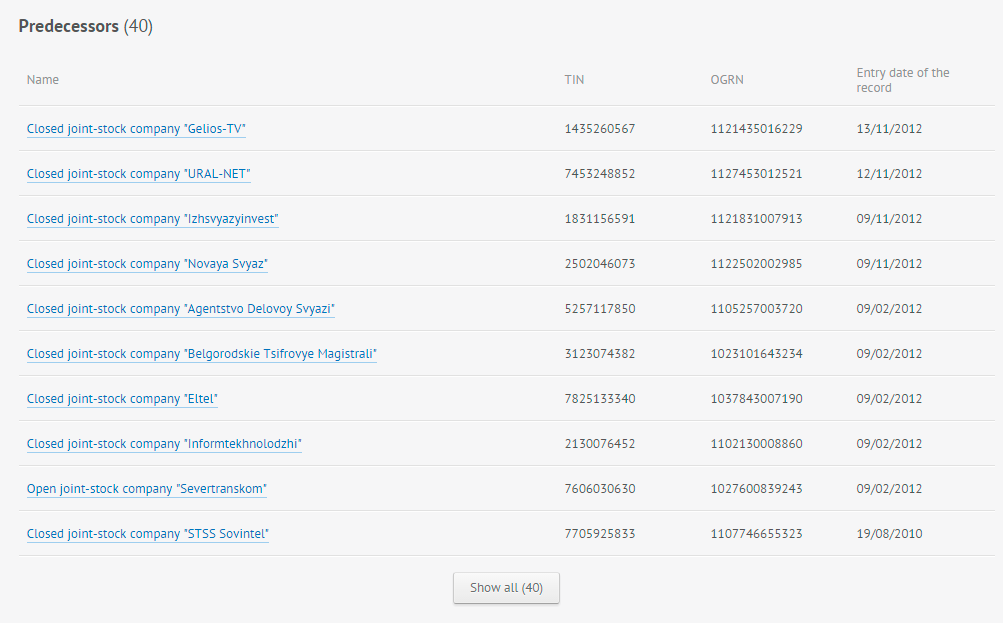 Predecessor and successor companies are displayed in separate lists with 10 companies showing by default. The «Show all» button shows complete lists of these companies.
Connections Tree
Now, besides the branch offices, subsidiaries and management, the Connections Tree shows the arbitration cases and state contracts of a company. They can be used for getting information about cooperation with companies acting as plaintiffs or defendants (arbitration cases), as well as customers or suppliers (contracts):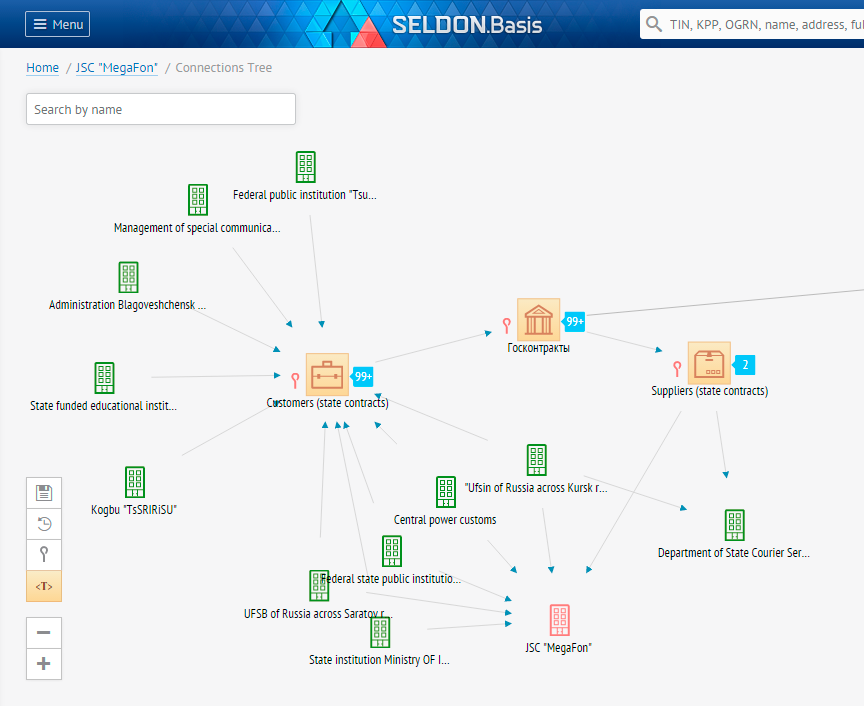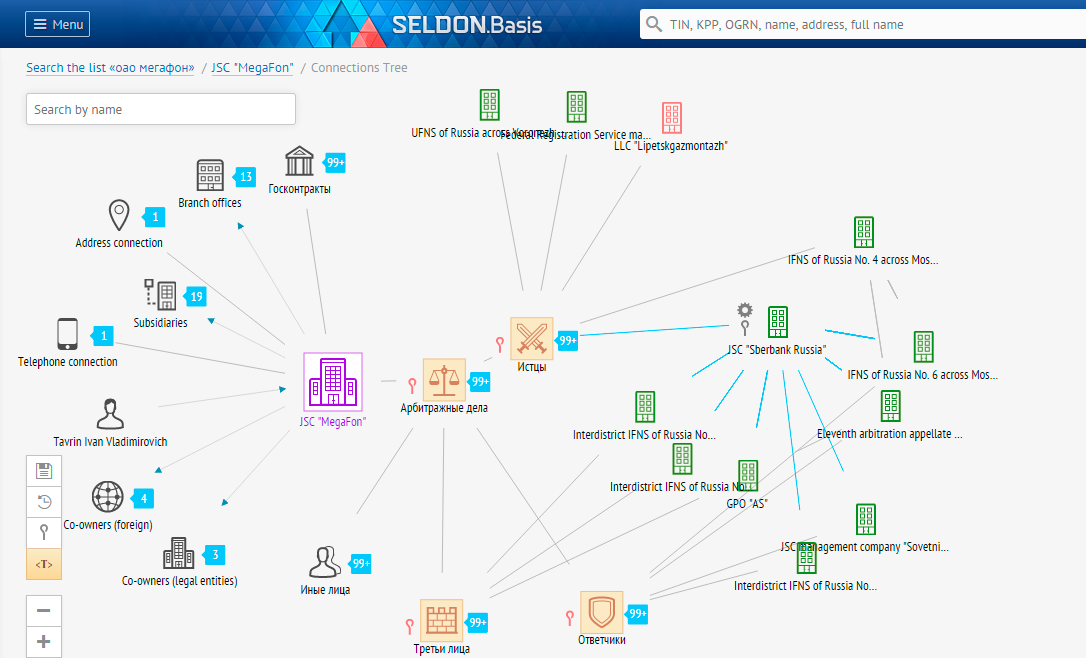 We are currently working on other Connections Tree features and functions that will make the Tree more informative.
Best regards,
The Support Team