Mobile Application
Updates review on January 15, 2014
We have good news for all users of our system: we've created a mobile application that makes Seldon.Basis available at a business meeting, on the road or at any time you don't have a PC or laptop at hand.
The application has been released for iOS and Android and is available in AppStore and Play Market.
Application «Seldon.Basis»
This software version contains all major functions of main system. Mobile application, as well as Web version, offers a wide range of information and financial analysis for verification of contractors and making of business solutions.
Information from EGRUL and EGRIP, data from the Suppliers Blacklist, state contracts, arbitration cases, enforcement proceedings, information about bankruptcy and scheduled inspections – you can get access to all information at any time. Find out about companies financial data: their liquidity, financial situation and solvency.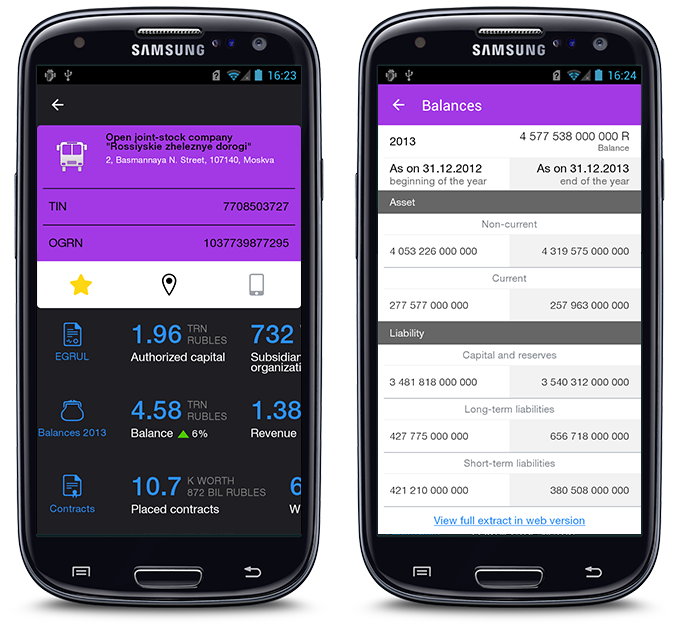 Seldon.Basis for Android
Interface and Multilanguage Support
We've made simple and user-friendly interface so it would be easy to use our application.
The application, just like the PC version, is available in 9 languages: English, German, French, Spanish, Chinese and others. The information in «Seldon.Basis» App is represented in the language selected in your device settings.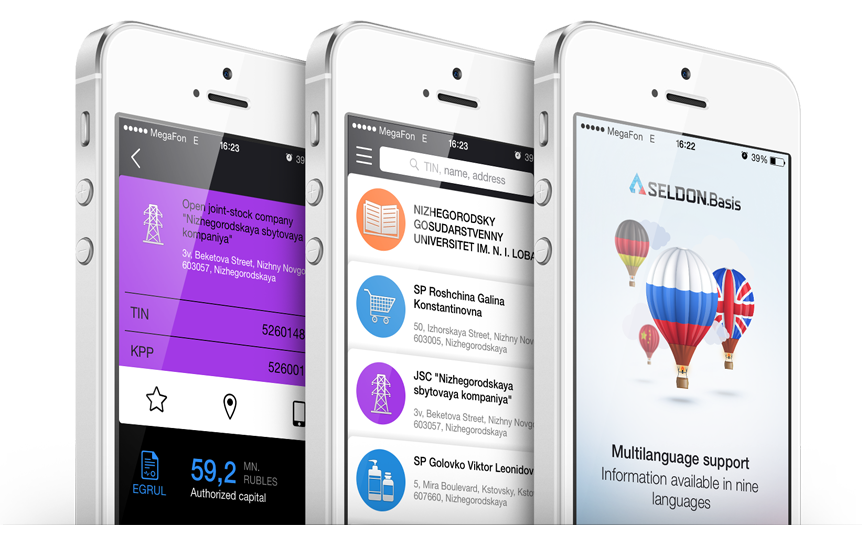 Seldon.Basis for iOS
Use of Application
Mobile application is available for all the users of the PC version. The account information (login and password) for both versions is the same.
Please pay attention to the fact that Free Trial Access to the System also includes the access to the Mobile Application. Let us remind you that the test account offers full functionality but for a limited period of time.
Keep control of the situation.
Sincerely yours, The Support Team