Overview of updates from June 21, 2018
Companies of Moldova
The Seldon.Basis company database keeps growing.
226,000+ Moldovan Companies
1,600,000 Ukrainian companies have been added to Seldon.Basis. We are doing our best to bring foreign businesses closer to you. Data on companies from Belarus, Kazakhstan, Ukraine and Kyrgyzstan was added to Seldon.Basis earlier this year. Today we are proud to announce the introduction of Moldovan business entity information in our system.
Use the sidebar to access this information: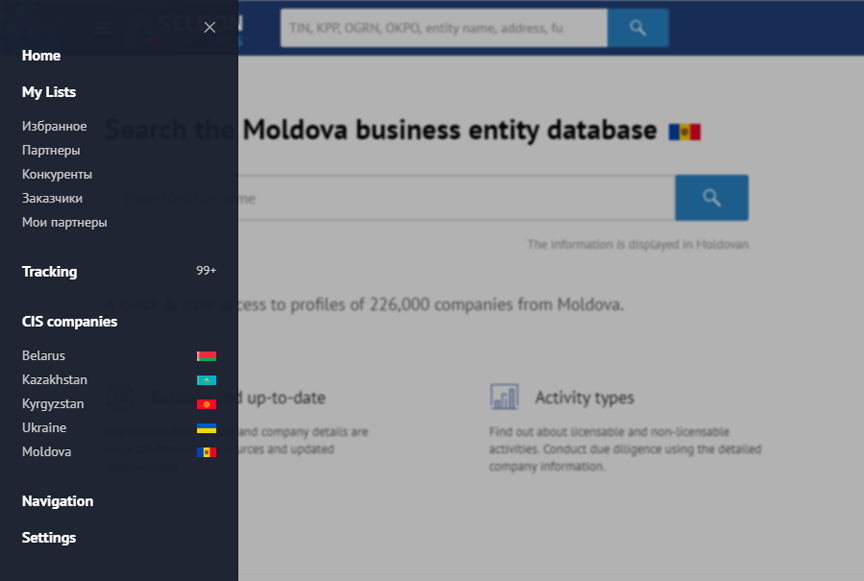 Registration information, company details and information on licensed and non-licensed activities can be found in company profiles. Searching for new partners has never been easier!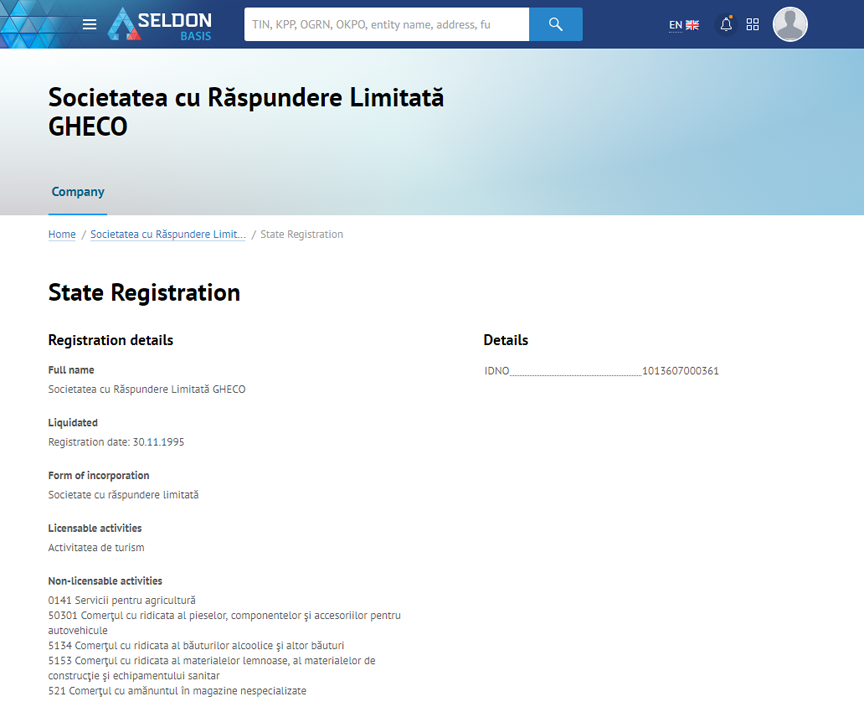 The information is available in Romanian, the official language of Moldova.
Where to find it?
An extended subscription is required to access the CIS companies. It unlocks the profiles of all the CIS companies, including Russia.
Să cooperăm!
The Seldon.Basis Team